Here's a little note about the knitting I've been doing. Because I have been knitting, I just haven't been documenting it very well.
I finished Dad's scarf, but that darn navy blue just refused to photograph with this Cleveland winter light. Sorry. Imagine a cabled scarf, and that's pretty much the idea. The yarn is Aussi Wool, navy blue.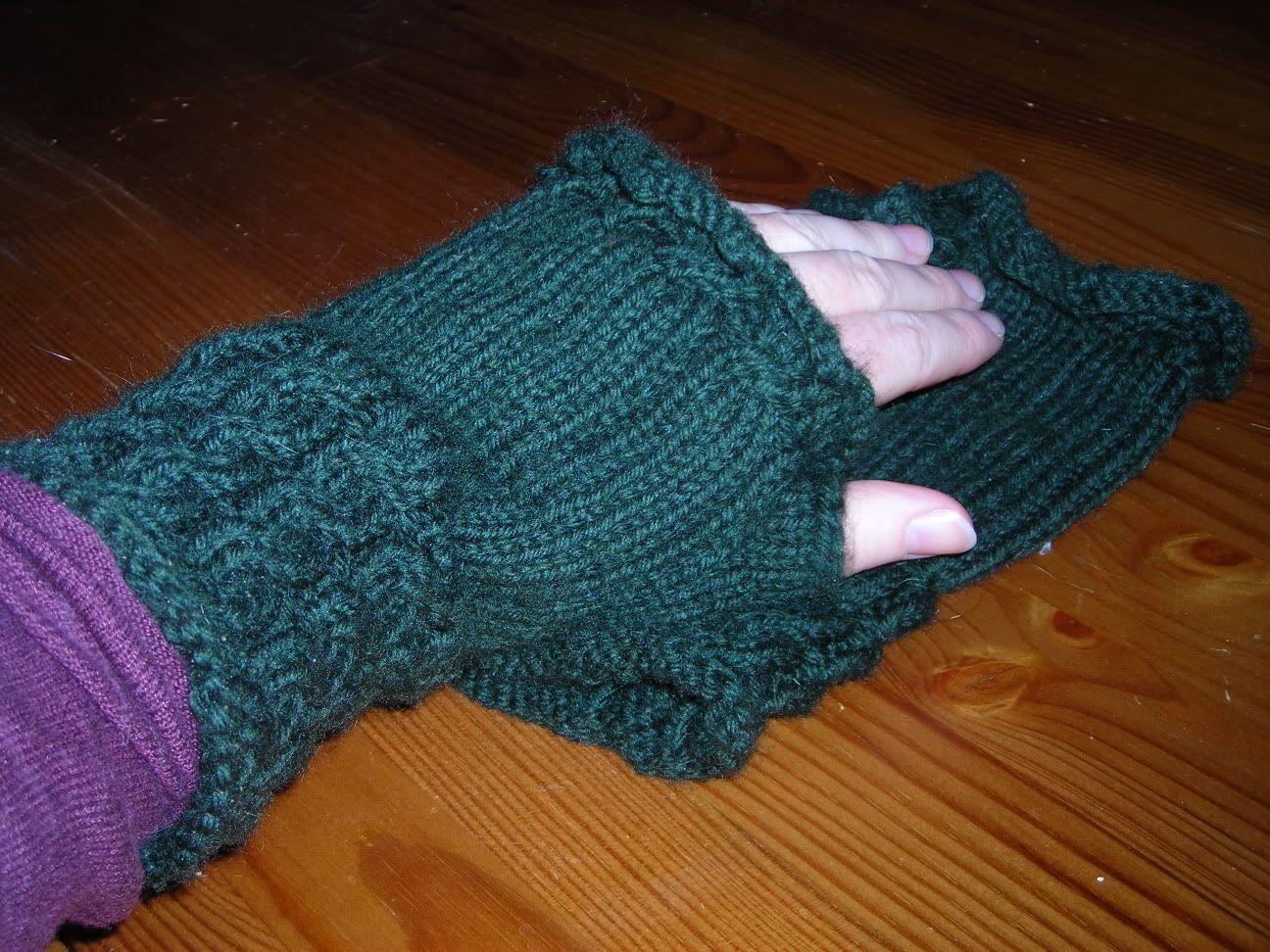 But look,
Fetching
! I modified this pattern to make it fit Brandon. Basically, I just increased the number of stitches cast-on, did an extra repeat on the cuff, and knit a little longer for the hand. I'm modeling them here because up until two days ago he was on surgery and never home. (Whooo! Surgery is over!) The yarn is also Aussi Wool, because apparently that's all I knit anymore. The man at the cute yarn shop near me sells it, and I like it. So there. Brandon likes his mitts, especially since it is very cold in Cleveland and we are cheap when it comes to heating the house.
And, lastly for now, a little baby sweater. It's the One-Piece Baby Kimono from Mason-Dixon Knitting. The neighbor upstairs had a baby, and I figured I had yarn laying around that could easily become a sweater. It's CotLin, so it will wash and wear well.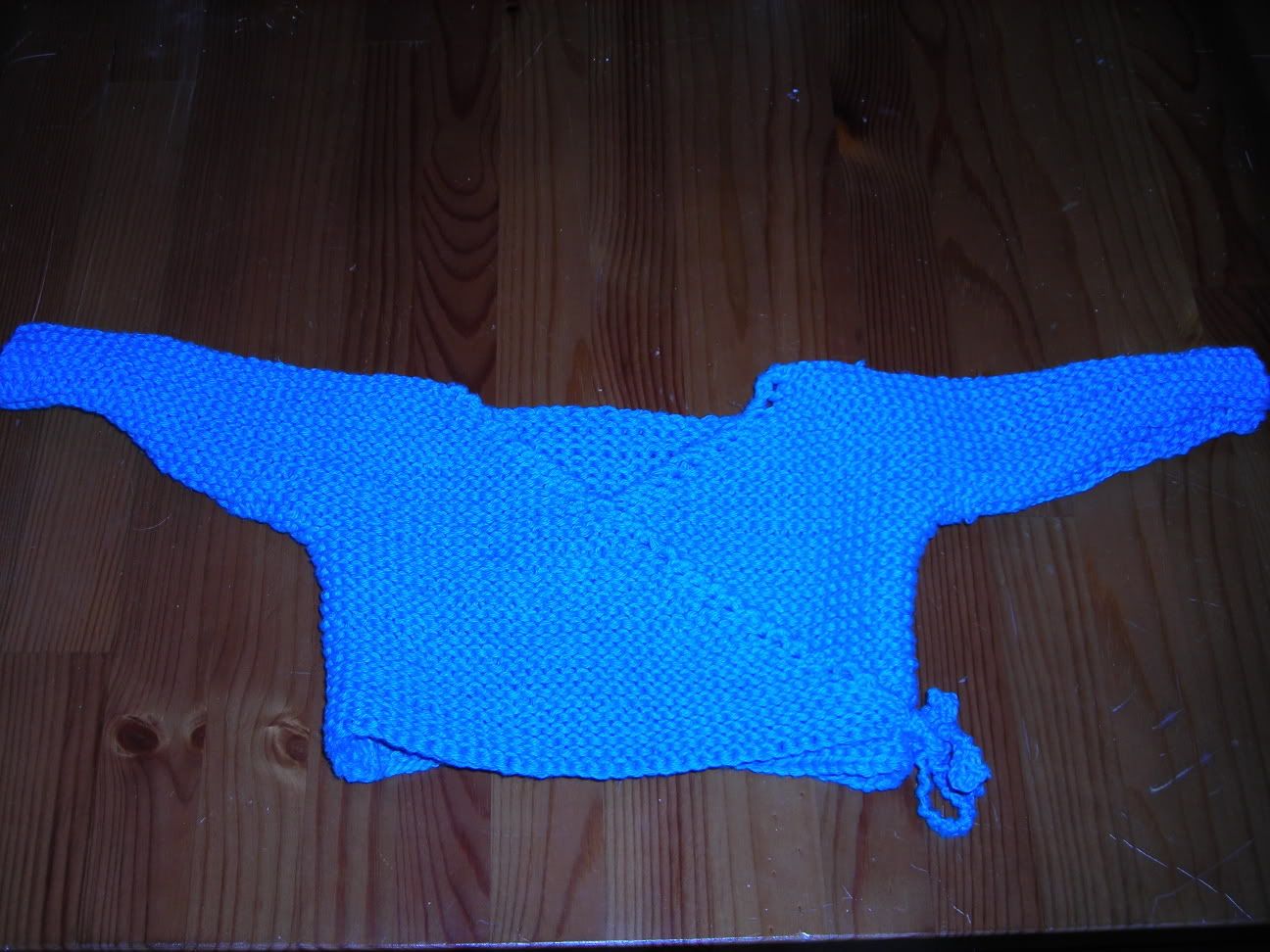 The neighbors aren't people I'd normally knit for, but I had leftover yarn that I wasn't really going to use for anything else, and baby knits go satisfyingly quickly. And none of my peers are having babies any time soon, so there ya go.
The shawl for Marie's wedding has one and a half pinwheels left to go (then blocking and sewing and whatnot). I've got two and a half weeks, so I think I'll make it. Speaking of Marie's wedding, wow is it coming up soon. I finally got my act in gear and bought shoes (silver! cute!) and reserved a hotel room near Dupont Circle for the night before festivities. I've started drafting a little speech in my head. Marie is making a hair appointment for me, so I don't have to worry about that. Now I just have to plan how I'm going to entertain and honor Marie in the 20 or so hours I have with her before the wedding. At least I'm starting psychiatry on Monday, which is supposed to have cush hours, even if it does freak me out.