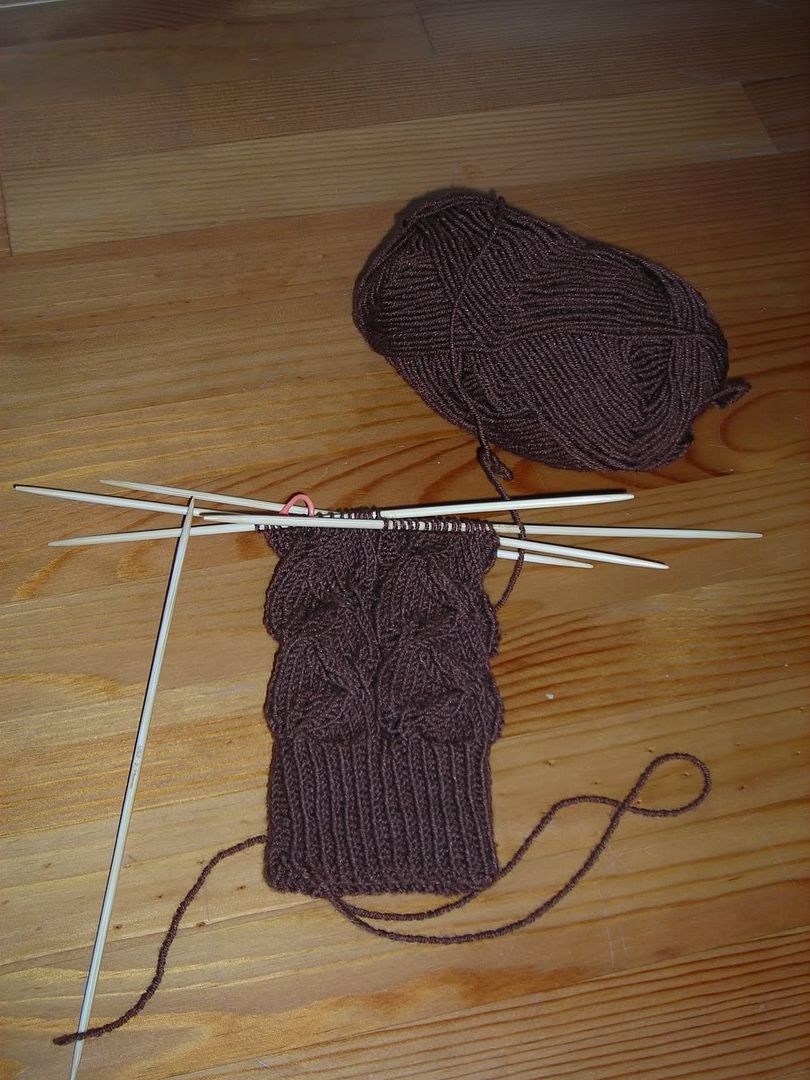 I finished the left front of the robe, then started the right front. Then I considered the stretches of stockinette and decided I needed a knitting project that was exactly opposite what the robe was. Instead of being big and simple, it must be small and complex. Something with a chart would be ideal. And so I cast on for the
Embossed Leaves Socks
from IK Winter 2005.
I'm not really a sock knitter. I'm definitely not into colorful sock yarn. I was for a little bit, but I never wear those socks. While I may not be a product knitter, I do want to actually be able to use what I knit. I've given away most of the socks I've knit because I don't wear them unless they look formal and sedate and fairly boring, frankly. But then Knit Picks came out with Risata, which has elastic in it. That seemed exciting. I bought some in brown, because brown is a safe boring color. And a few days ago, I decided to try knitting wearable socks again. The lace pattern is subtle enough that I might actually wear them, especially since they're elastic and machine washable. (Seriously? People who are willing to hand wash socks? Beyond me.) We'll see.
I'm still working on the robe occasionally, in situations where a lace pattern would be too much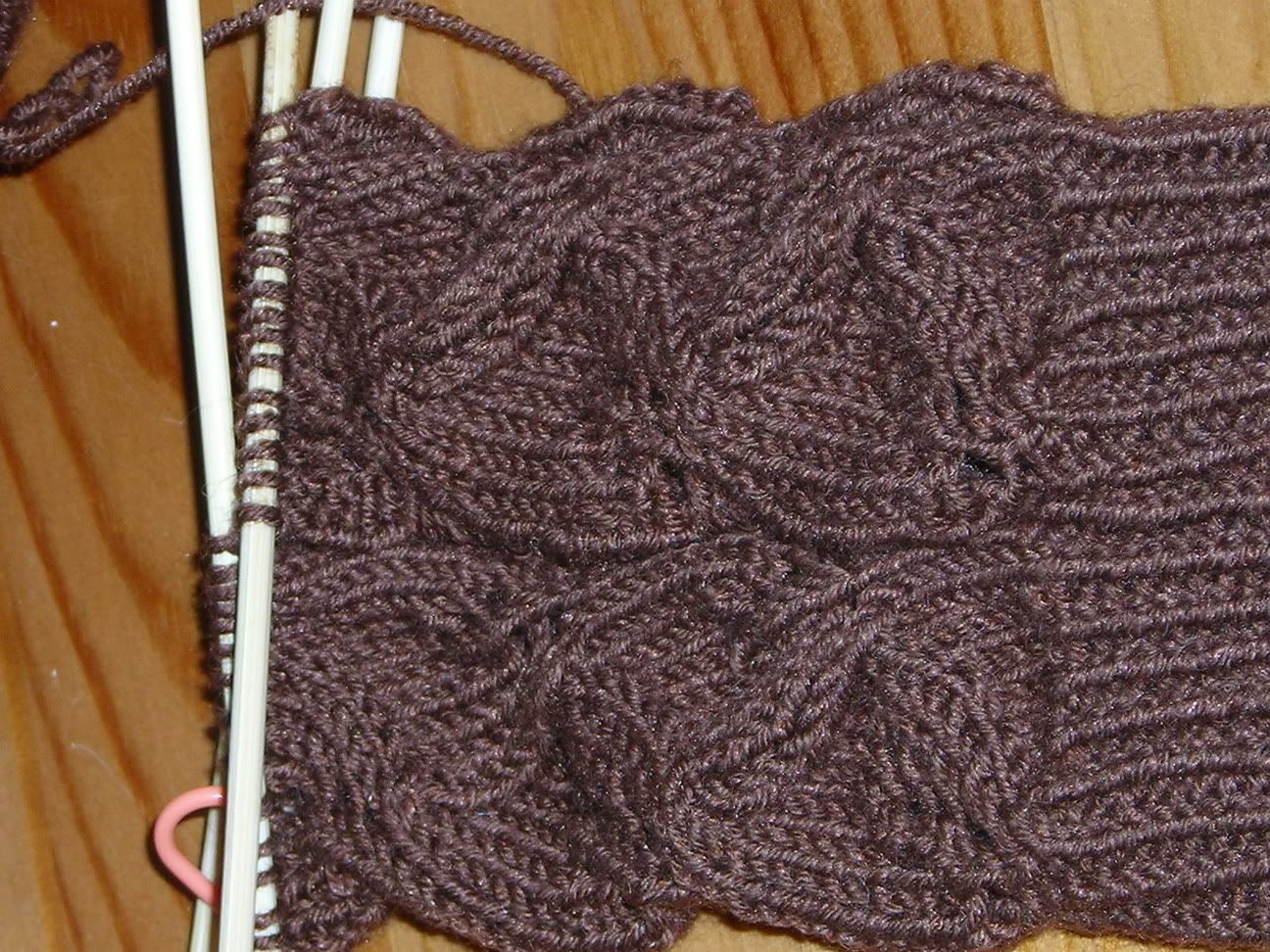 (trying to interact with other people, watching a movie with subtitles, the five minute breaks in lab while my samples are centrifuging). It'll get done eventually, maybe before next summer.
Also, a couple of nights ago, I flipped out and decided I needed to know where I'm applying for residency. So B and I went through the list of possible locations and figured out where we both would have acceptable programs. Right now I'm at 27 programs, assuming that the rest of med school goes well and I continue to be a competitive applicant. It feels good to know what my options are, to some extent. The cities on our list include Boston, Baltimore, New Haven, Philadelphia, Pittsburgh, Nashville, Charlottesville, Cleveland, Ann Arbor, Chicago, Madison, Minneapolis, Portland, San Francisco, and Denver. It's a lot of places, but that's what you have to do.