In one month, B and I are getting married. It actually feels real now. Tomorrow I go pick up my wedding band after getting it resized, and then, really, we have everything we need: each other, rings, license. We just have to get the officiant and ourselves to Minnesota, and we're good! Yeah, there's a lot of other stuff that "has" to get done, but if it didn't, we would still be married at the end of the day. And that's what matters. This is my mantra to keep myself sane.
Unfortunately, we also have to use this time to find a place to live in Providence. We've decided that life is too chaotic to buy right now. If we could invest more time in house hunting, it would probably be worth it. Since we only have a few days to actually look at places, we'd rather risk ending up in a lame apartment for one year than buying an undesirable condo.
Wanna see some wedding stuff? Sure, you do. Look! Flowers! We're DIYing because our date is, you know, the day before Mother's Day. It's better than February 13, but not by much. We're ordering through 2g Roses and Blooms By the Bunch, and we're saving a ton of money.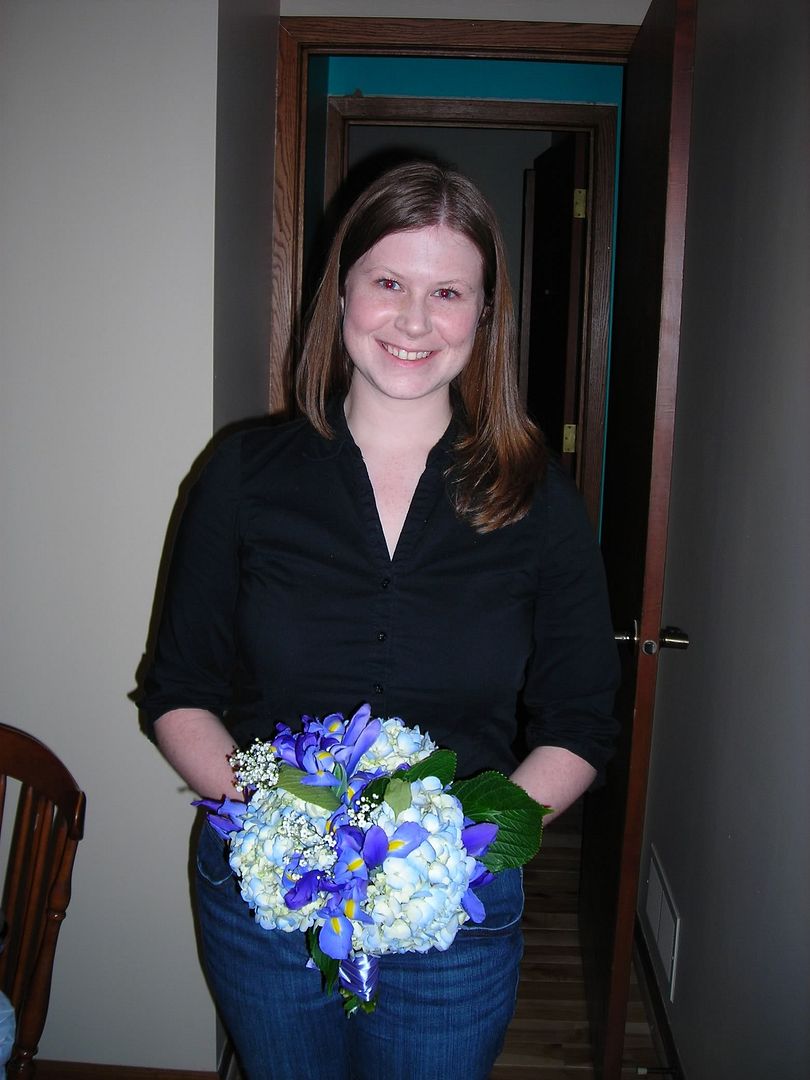 These are our mock-ups, although the bouquet is kind of thrown together using waaay fewer stems than we will ultimately use. I ordered blue hydrangeas, white ranunculus, white and yellow roses, white stephanotis, blue and yellow irises, and white orchids. I think it will be really pretty. I mean, they're flowers: how ugly can they really be?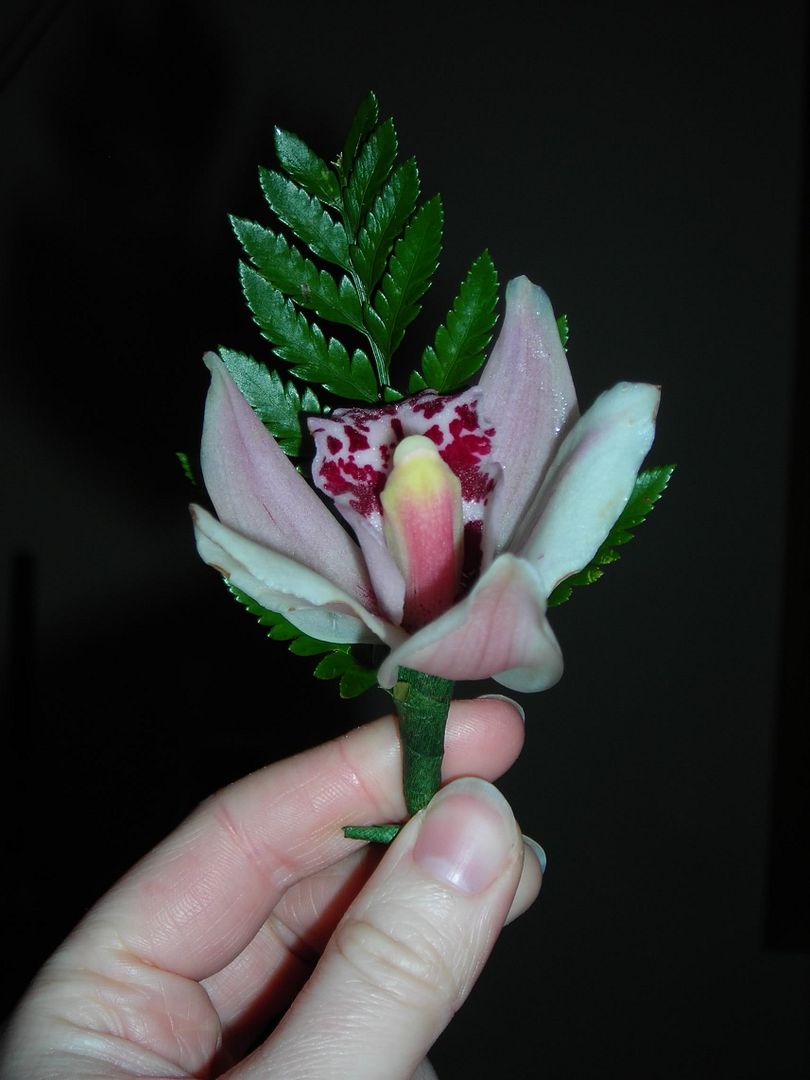 While we're talking about weddings, we might as well talk about...babies! My friend Jon and his wife Jamie are due...um...a few days ago, but she likes to bake them long, apparently. Baby is still firmly in utero, but I have a sweater for her when she comes out.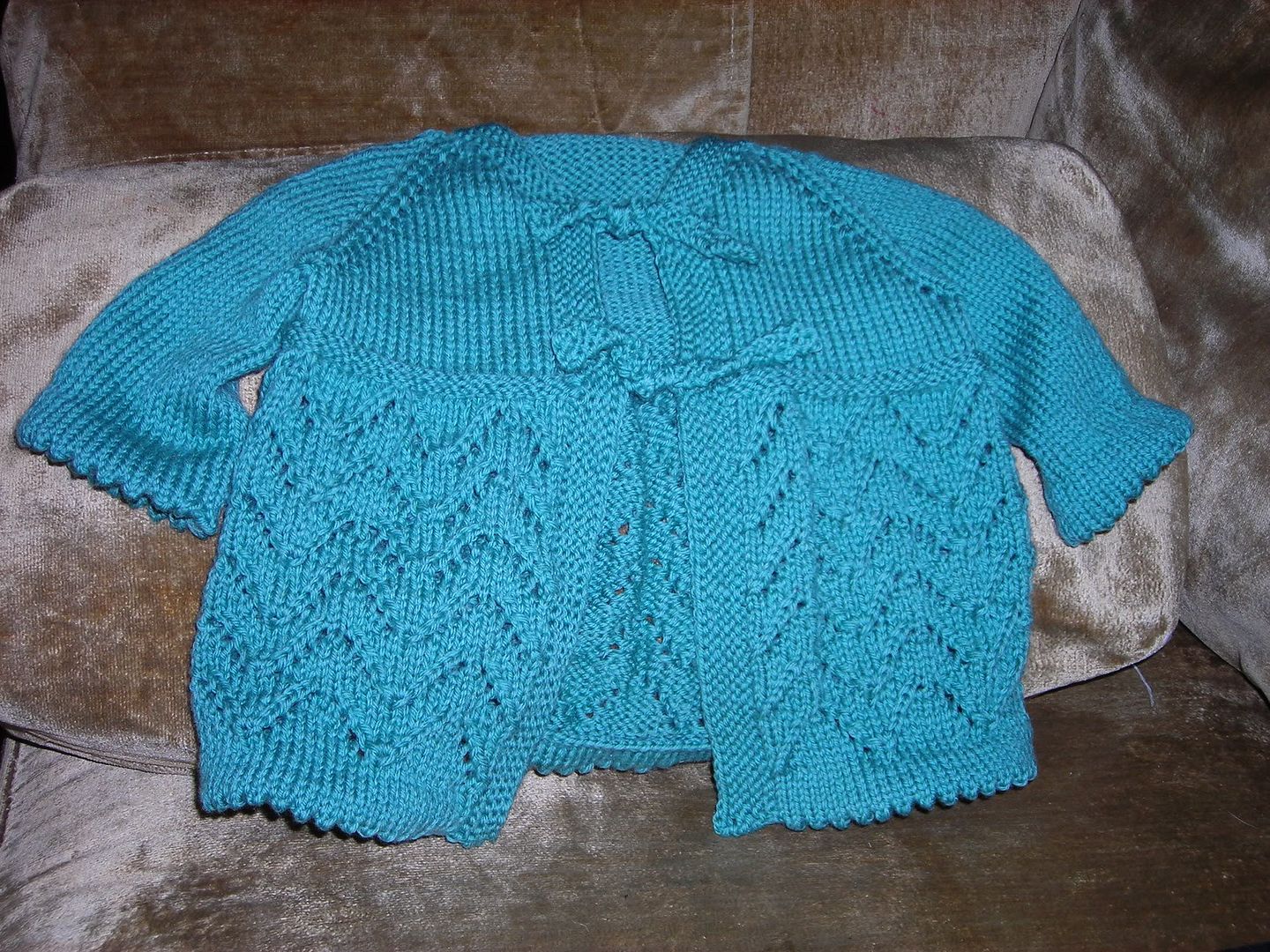 It's
Helena
from Knitty in KnitPicks Swish. I really enjoyed working with this yarn. It's cheap, it's merino, it's superwash: what more can you want?
In other knitting...
Mirabella
(ravelry link) from Interweave made from Nashua Handknits. I'm turning it into a 3/4 sleeve pullover and maybe raising the neck, but the shaping and detail is from the pattern. Yeah, it's heavily modded. That's how I roll lately.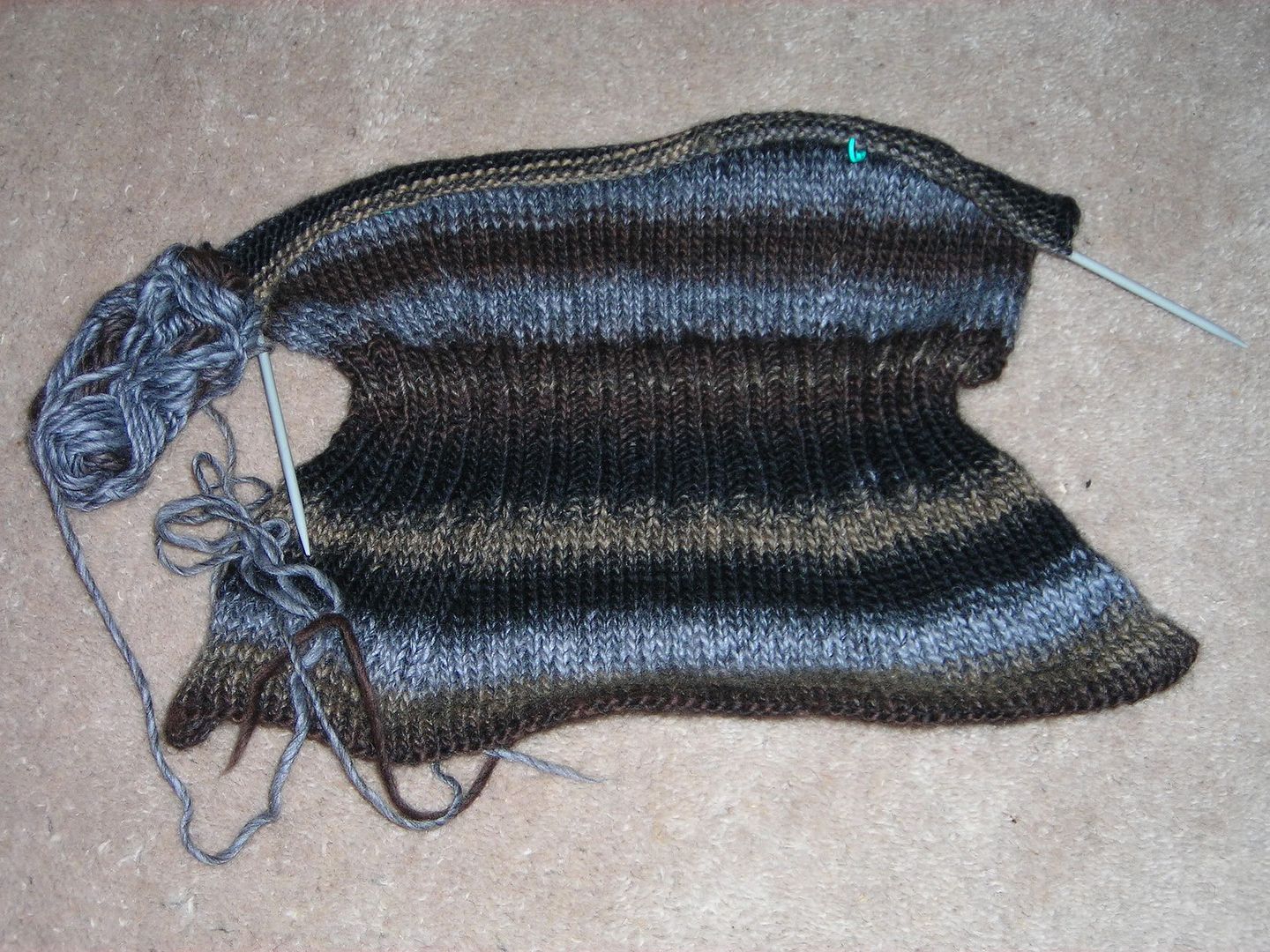 And this is my semi-secret project. So, just a picture for now. Also, I love Malabrigo laceweight.