I recently downloaded a bunch of pictures off of Brandon's camera, which I now want to share. Because I've been seriously lacking in the picture department.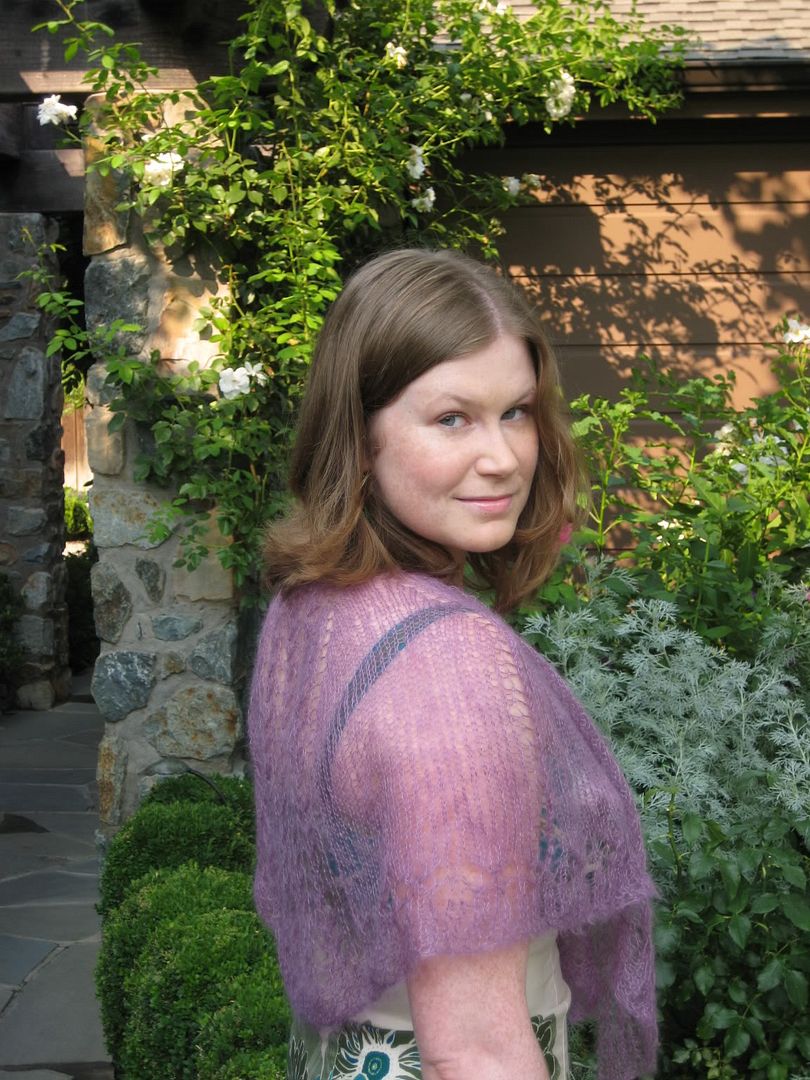 It turns out that I have continued on this whole knitting lifestyle thing (it's not a hobby...it's a lifestyle. You know.) This is
Summer Lace Shawlette
by Sandi Wiseheart. It's meant to be in a heavier yarn, but I had KidSilk Haze, so I used it. And.I.Love.It. I know that I'm an old lady, but I perhaps have worn this shawlette to coffee shops. I held off from wearing it to a bar. For now. Oh, but where am I in this picture? That would be the French Laundry. Indeed. My little shawl got to make her premiere at the French Laundry. Perhaps this is why I love her so.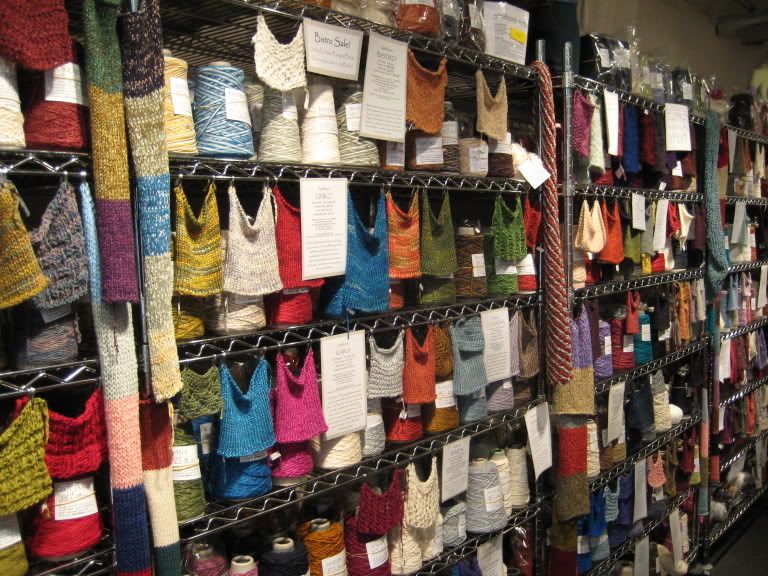 Also, in case anyone out there is questioning why I am choosing B as my partner in life, I'd like to point out that he took this picture. We went to
Art Fibers
in San Francisco a few months ago. Not only did he happily hang out while I waffled between which yarn to buy for my mother, he documented the experience. Which is excellent, because I was way too overwhelmed to remember to take my camera out of the bag. In conclusion, my fiance takes pictures of yarn. The end.