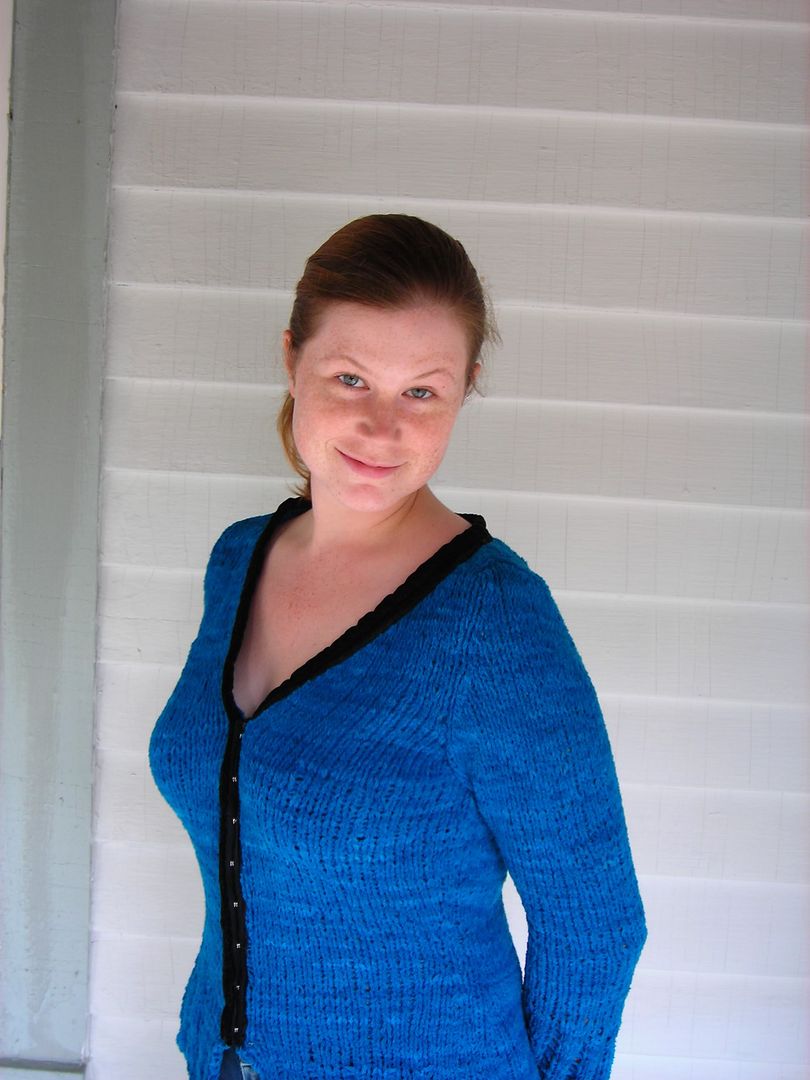 First of the UFOs done! This one was a really, really long time coming. The yarn was a gift from my mother, Christmas of...'02? It's hand dyed and soft and beautiful, and I wanted to do it justice. My first attempt was a cardigan I knit junior year of college. It was a pattern meant for mohair, and although I got gauge with this, the final result was huge. I tried converting it to a wrap sweater, but that didn't really work. It was cozy, but I only wore it twice and never out of the house.
Finally, I admitted defeat and ripped it all. Most of the yarn was salvageable, and I still had two balls that hadn't been touched. First year of med school, I tried again. This time, the pattern was
Drop-Stitch Cardigan
by Amy King in the Fall 2005 Interweave. I think I knit the size 35", because even though that is not exactly my bust size (ha!), I now knew that this yarn stretches something fierce. Also, I add short rows at the bust of almost everything, including this.
From the beginning, I knew I didn't want to include the little collar, because I find tailored collars on chunky knits bizarre. When I went to do the I-cord edging around the neck, I found that I really didn't like that either. After trying a few different edgings and finding that none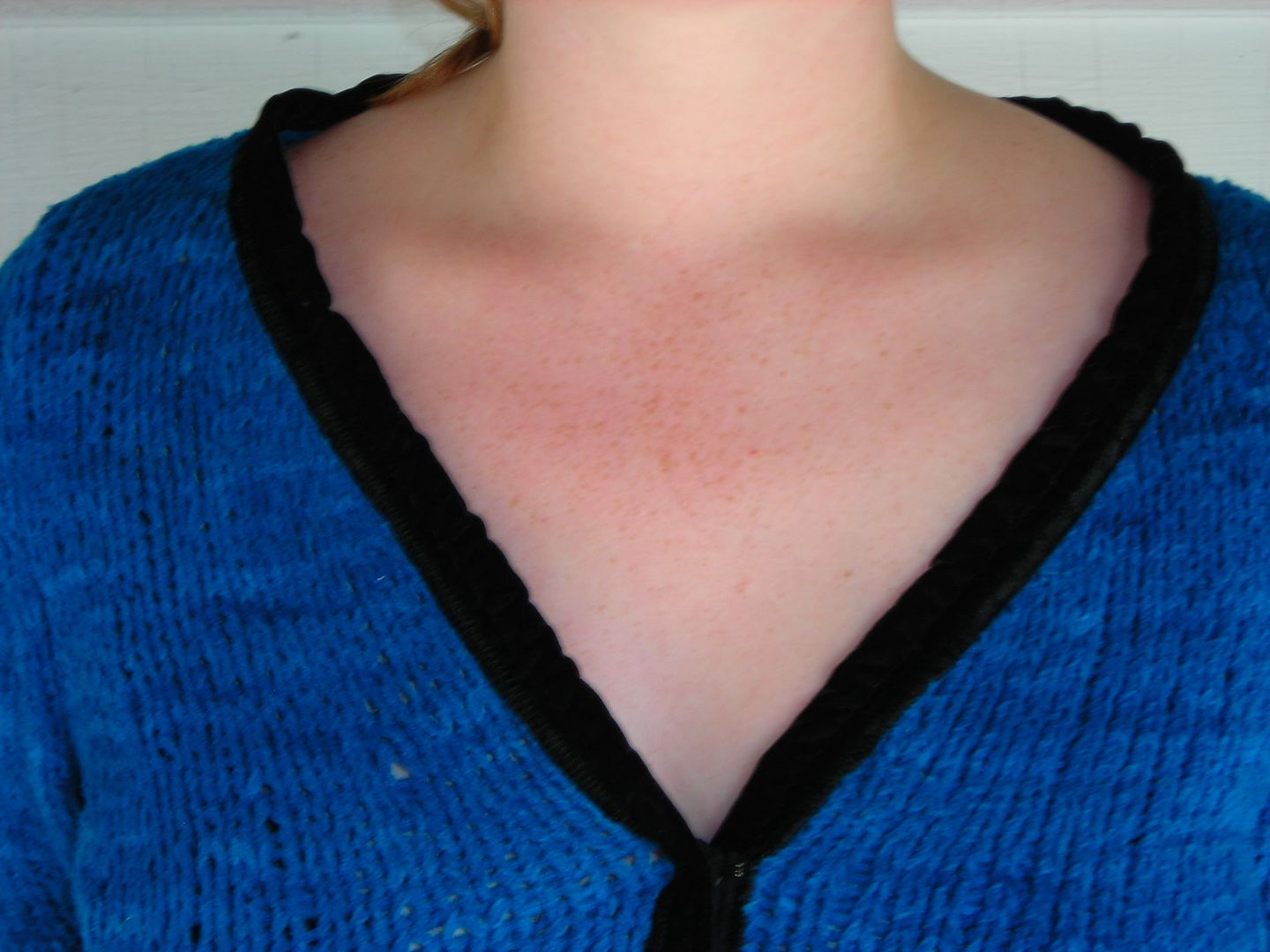 of them worked with the softness of the yarn, I bought a velvet ribbon, folded it in half, and encased the edges in velvet. It's a little unconventional, and definitely screams homemade. But I like it.
However, there was still the problem of fasteners. I didn't think a zipper was really in order, and buttons weren't going to happen without button holes. Thus, snaps. At first I tried hand sewing snaps onto the velvet. After the second, I realized that snap tape and my Janome was the only way I was going to get this thing done. I did end up hand sewing a hook and eye at the top to hold things together.
So, to summarize, first sweater finished 3.5 years ago, second sweater knit 1.5 years ago, snaps and hook and eye added last night. I'm happy with this one. I might actually wear it.