Yesterday I finished Harry Potter. It was sufficiently engrossing and complete. That is all I will say for now.
I'm actually doing work for my research block now. I've been reading articles and articles on how depot medoxyprogesterone (Depo-Provera) causes decreased bone mineral density in women. And now that I've "conquered" that area of the literature (my PI's word, not mine), I'm moving on to how progesterones and glucocorticoids interact with bone cells. Monday I actually get to go into the lab and start playing with said bone cells, but until then it's reading and reading and reading.
I don't really know how I feel about bench research. It's been a while since I've done it, and I really care more about people than cells. Still, it means I get to wear jeans on my non-clinic days, which counts for something. And one of my Ph.D. lab heads is an Italian from Australia which means he has an awesome accent.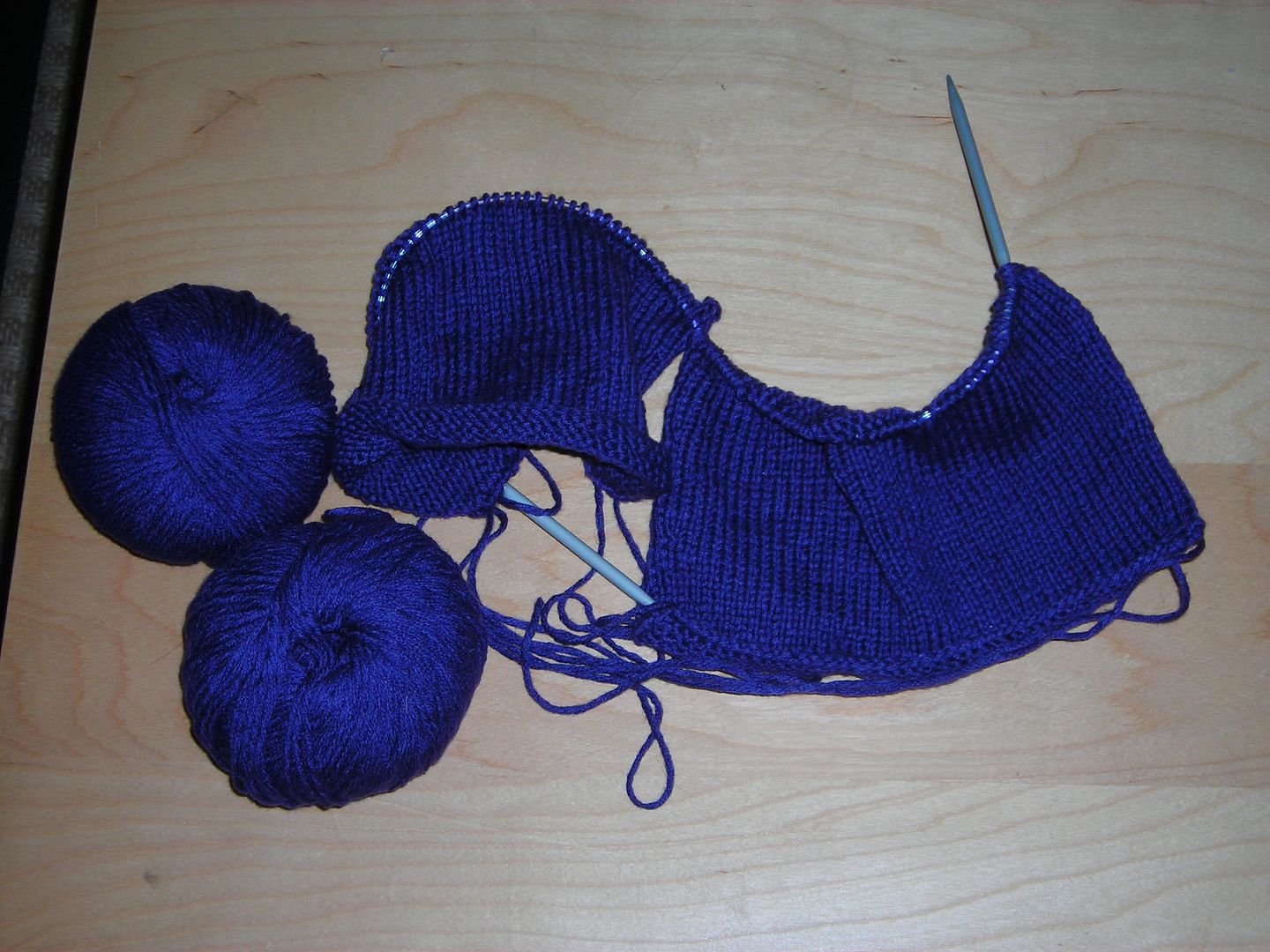 Anyway, until the article reading stops, I'm probably not "finishing" any more projects. I am continuing to work on Iris, slowly slowly. I do love the yarn, but I'm done with the fronts and back, which means I'm stuck on the sleeves now. I do sleeves two at a time, so that I don't end up with mismatched sleeves, or, worse, one sleeve and no motivation to do the second. This is a better system, but it goes soooooo slowly. I'm probably 4-6" further than the picture, but still...no real end in sight.