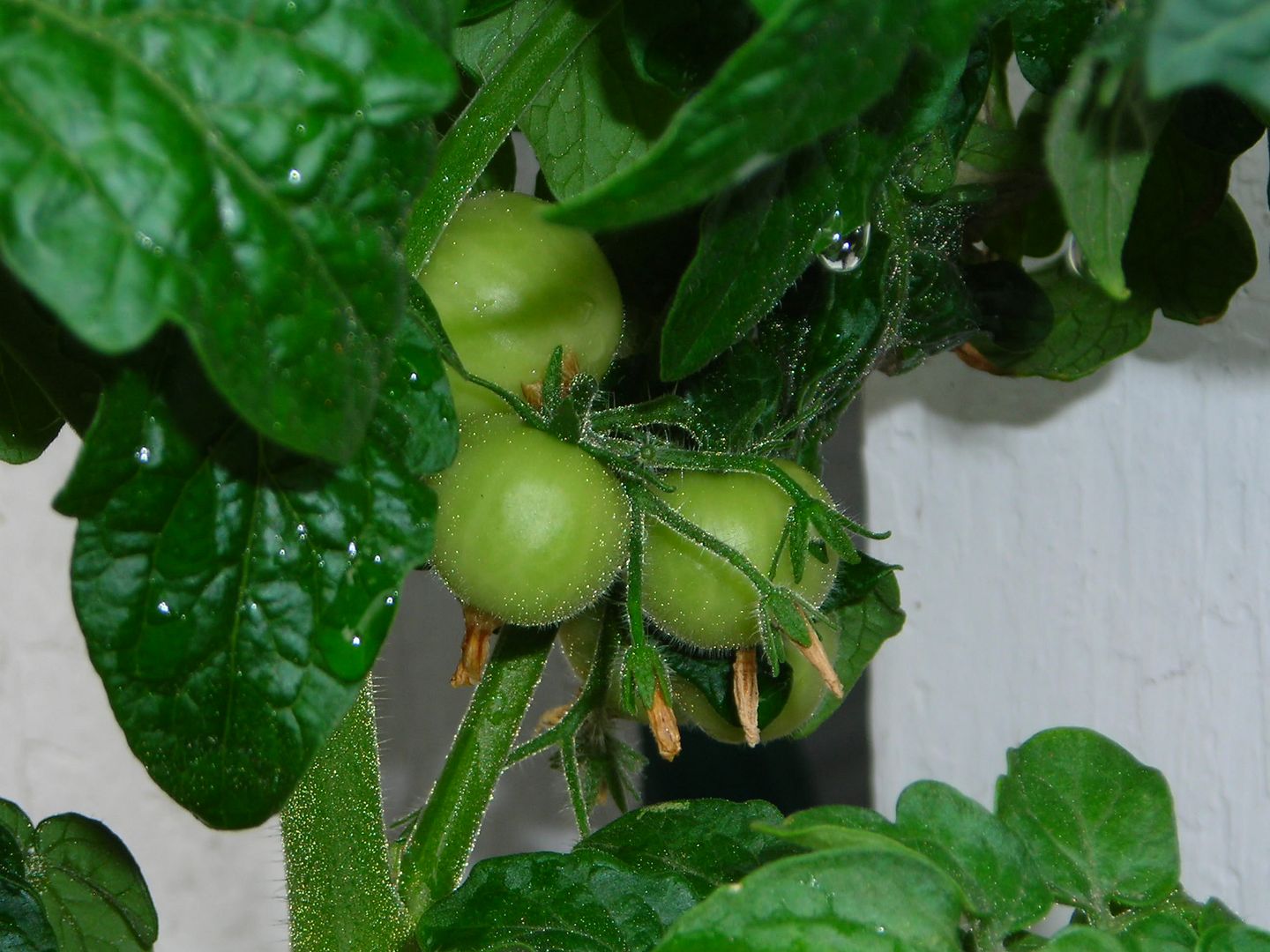 Since we rent, we don't really have a garden. As much as we'd like to dig up plots and start an asparagus bed and maybe plant a fruit tree or two, we'll have to wait. For now, we have pots of plants all along the front of our porch. Since we moved in late June, there wasn't time to do much from seeds besides a few herbs. Overwhelmingly, this has been B's project. I went with him to the nursery, and I've watered the little growing ones, but the planting and the initiative has been his. As they start to grow and produce baby fruit I'm getting more excited, and I fully intend to do some of the picking and eating.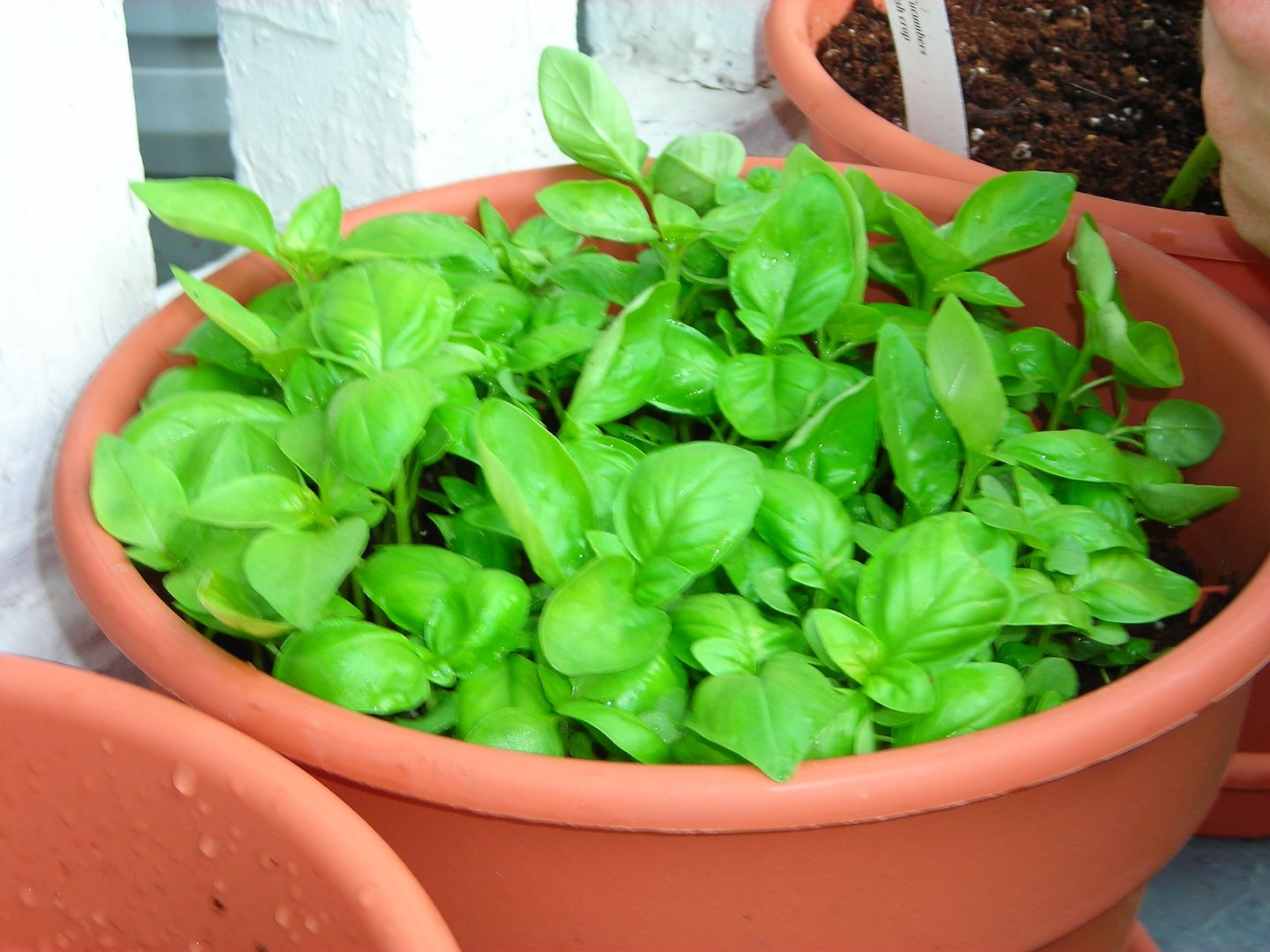 We have zucchini, jalapenos, pepporincini, basil (from seed), tomatoes, cucumbers, dill, rosemary, oregano, radicchio, and a tiny, baby catnip that just might yet make it.
The basil is thriving. It started out small and now needs to be thinned. I keep suggesting that we should eat some of the tiny basils with mozzarella and tomatoes, but B keeps having things like "forethought" and "patience" and tells me that for every tiny basil we eat now, that's a whole bunch of big basil we can't eat later. Sigh...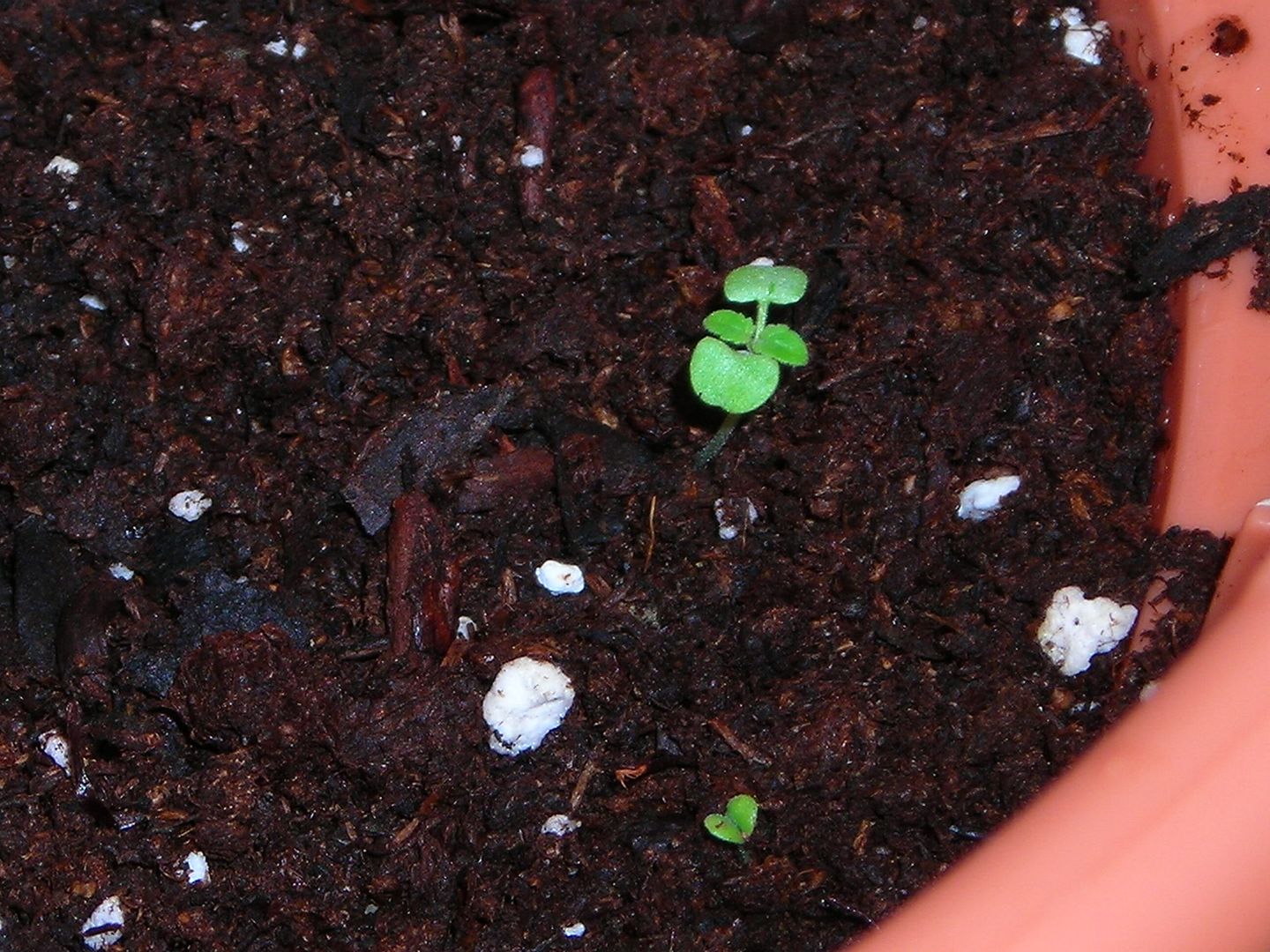 This is the tiny, tiny catnip. It may or may not make it, but right now it's really cute. This might be why I'm not a good gardener. I like the cute things: the tiny seedlings, the baby tomatoes, the small flowers just about to open. Gardening is not really about cute. It's about dirt and work and remembering to water and fertilize. I'm working on it.