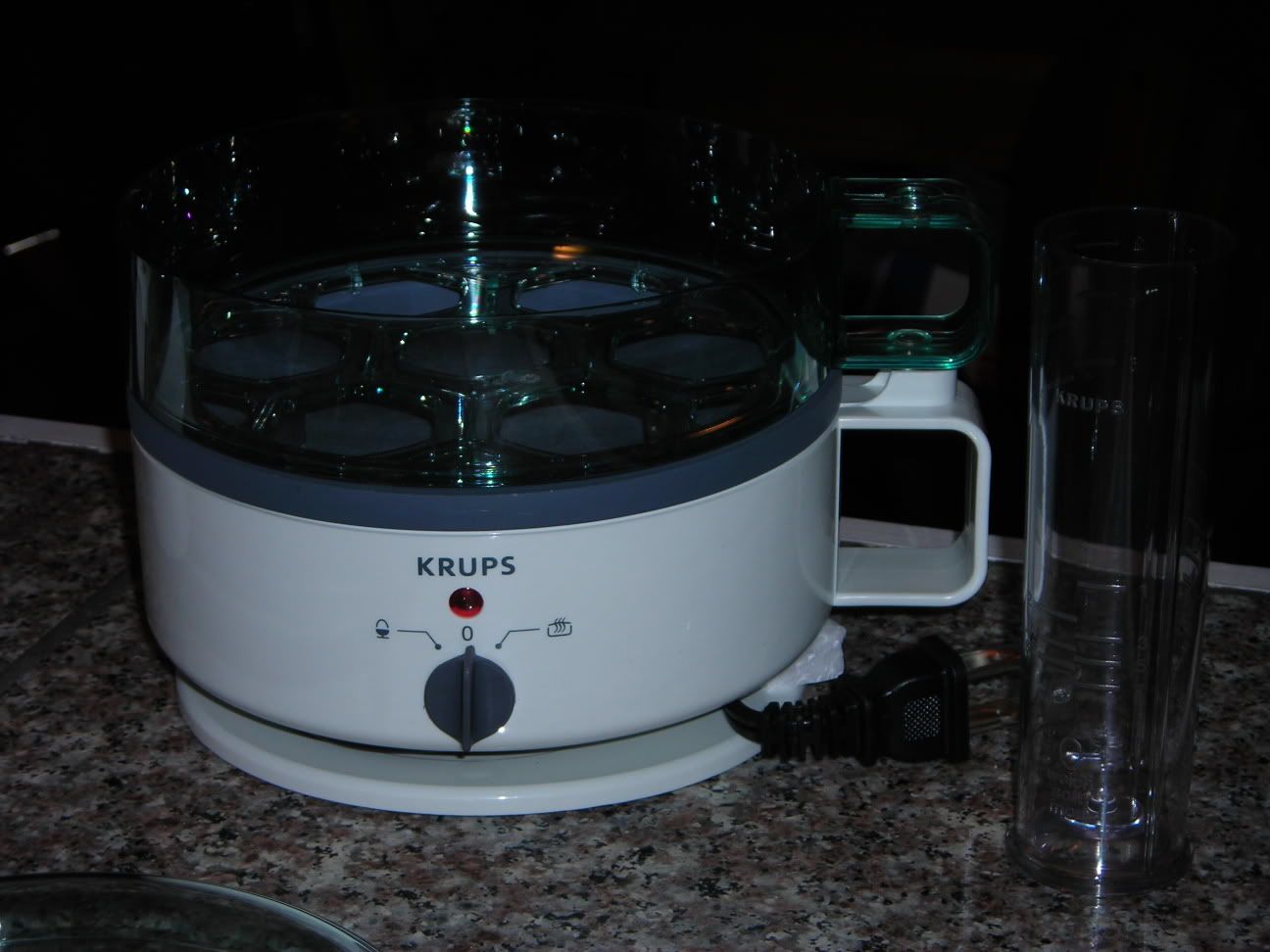 A while ago I remembered this little device I used to use to make soft boiled eggs when I was a kid. It was an enclosed container with circle slots for eggs and a little basin for water. You'd add however much water to make harder or softer eggs and turn it on. The water would boil and steam cook the eggs, resulting in easy, perfect every time eggs. I know that you can make these eggs simply by boiling water in a pot, and typically I'm not one for silly cooking gadgets, but I really loved this egg cooker. Both my grandmother and my mother had one. Recently, Mom figured out how to use the egg cooker to steam idli, which takes it from a one-trick-pony to a....two-trick-pony.
When B turned a stack of change into an Amazon gift card, he suggested I look for it. I found
it
.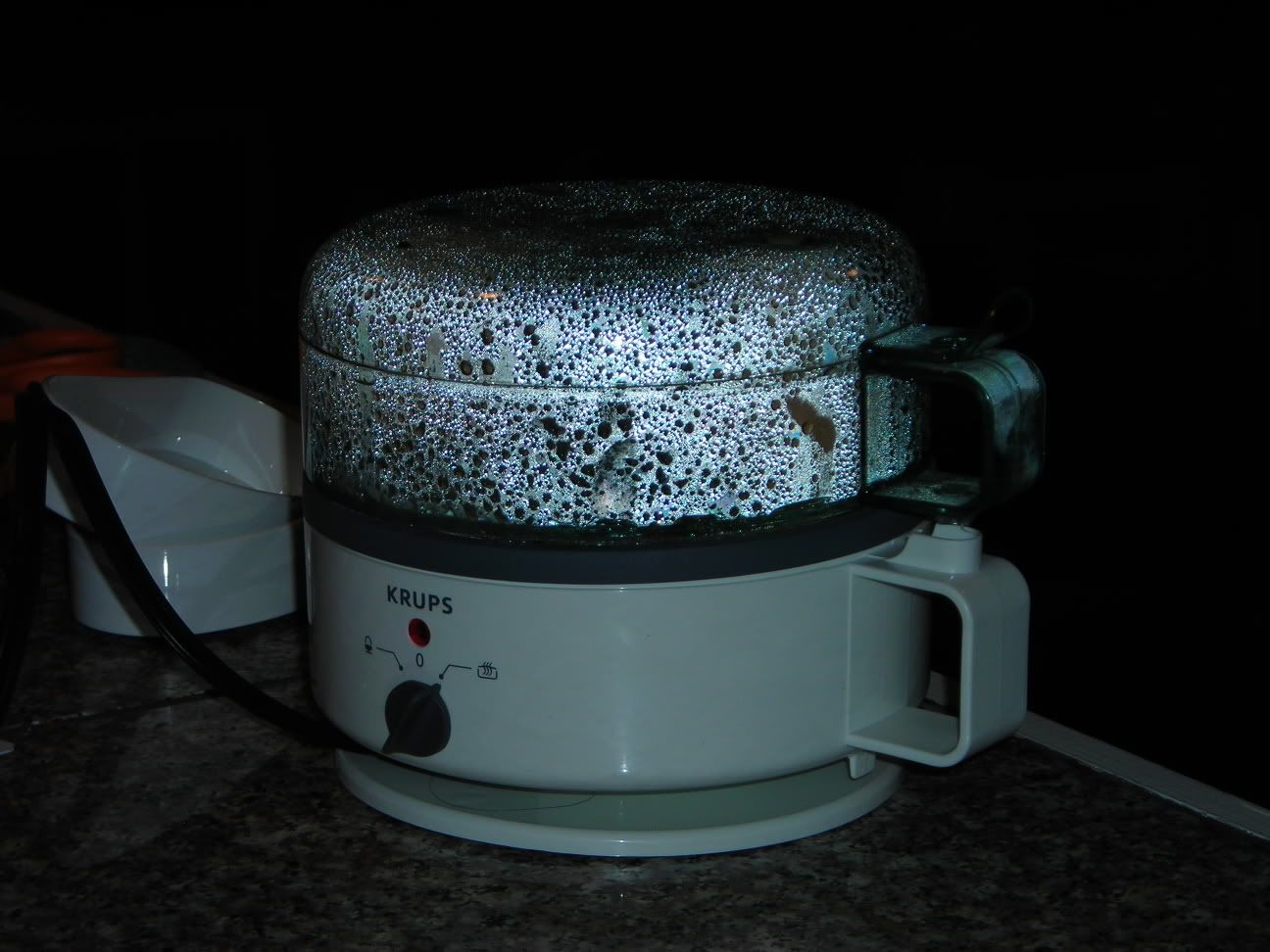 Today it came, a modernized version of what I remembered from childhood. The egg poaching trays were larger, and it now buzzes when the eggs are done, but it's pretty similar. Also, it's so German. The eggs can be done weich, mittel, or hart. I love it! It came today, and I made two mittelgekocht eggs promptly. I'm one of those people who like ooey, gooey yolks, which I know a lot of people find gross.
An added bonus when the package came was that B had ordered a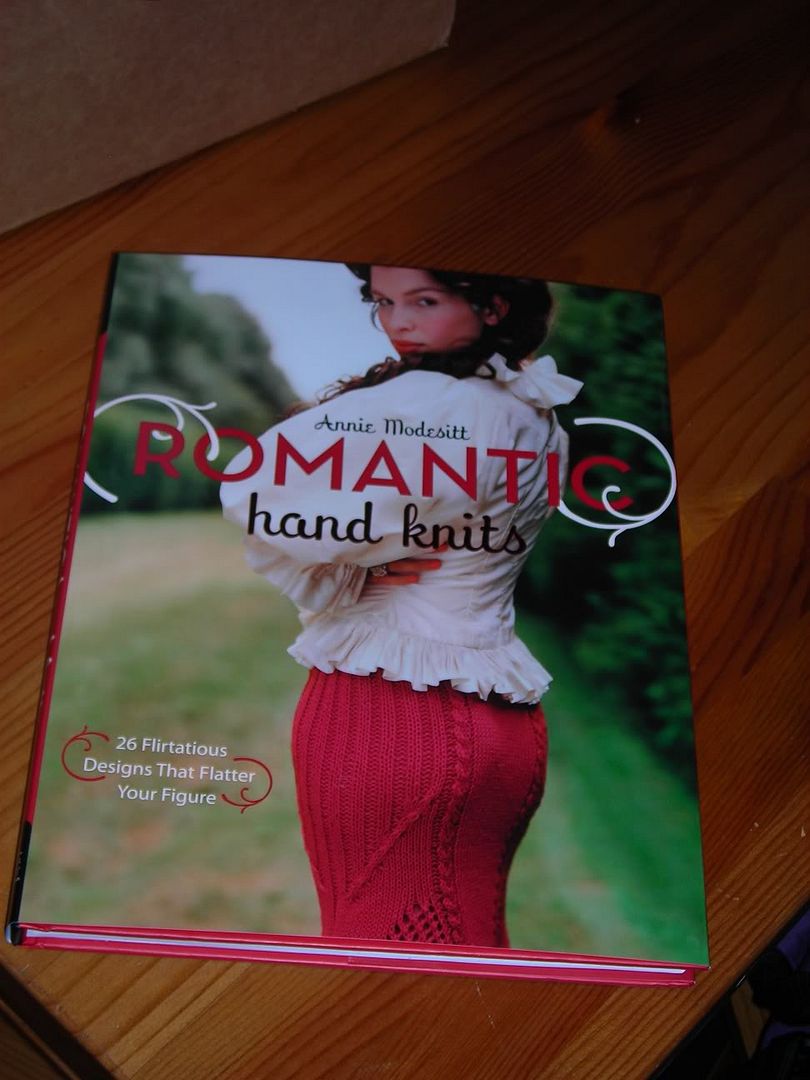 surprise gift as well. He'd heard me talking about Annie Modesitt's new book
Romantic Handknits,
and he both remembered the name and ordered it for me. Very impressive. My knitting queue is pretty backed up, but there are a few things that really caught my eye. The
Adam's Rib
jacket would be beautiful in a less floofy yarn. A Streetcar Named Desire would be perfect knit in a smaller size than it suggests for me. I love
Charade
, just as it is, a little wrap lace sweater.
Notorious
, the curve-hugging, corset inspired top reminds me of
Red Carpet Convertible
, but a little more summery and, you know, not a dress. There's more, but I should stop for now. Basically, it's a good book, and B is a good boyfriend.