I'm kind of neglecting the Faroese shawlette. I can only take lace in small doses. It's probably because my free time, even now, is so short. I want something with occasional chunks of stockinette to ignore while I watch Scrubs, which happens to me my current favorite medical show. Unlike some, main and semi-main characters don't drop dead every episode. I appreciate that. Also, there are inside doctor/med student jokes which I also appreciate.
As mentioned, I started the Mason-Dixon After Dark robe last weekend. I really, really love the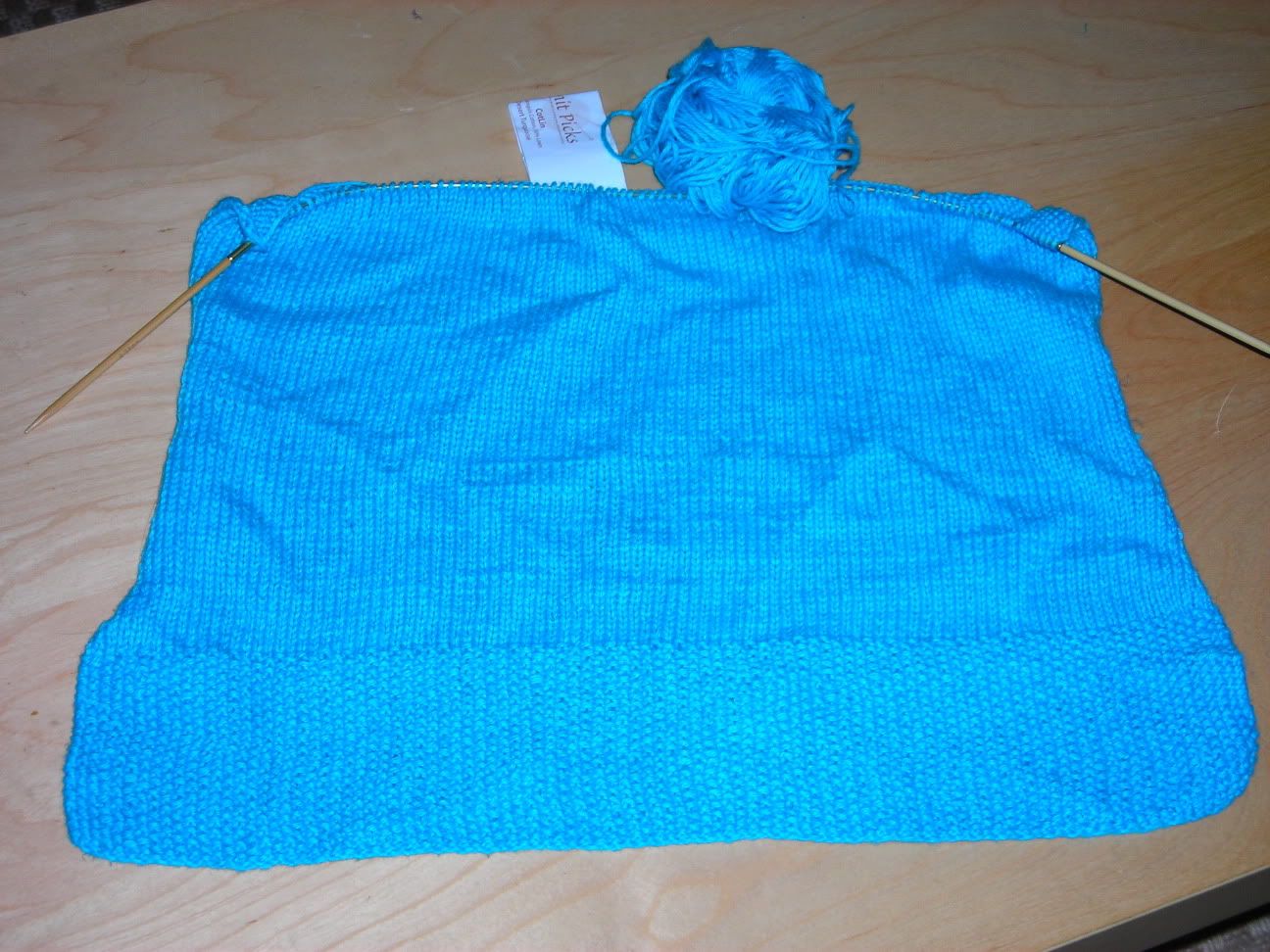 CotLin. It is, as everyone else has already said, a little tough on your hands, but it makes beautiful fabric. Unfortunately, it's cotton and linen, so it also makes really prone to wrinkling fabric. And since I keep my knitting projects balled up in a tote bag, they get wrinkled. Sorry. Pretend that it's not wrinkled. Focus on how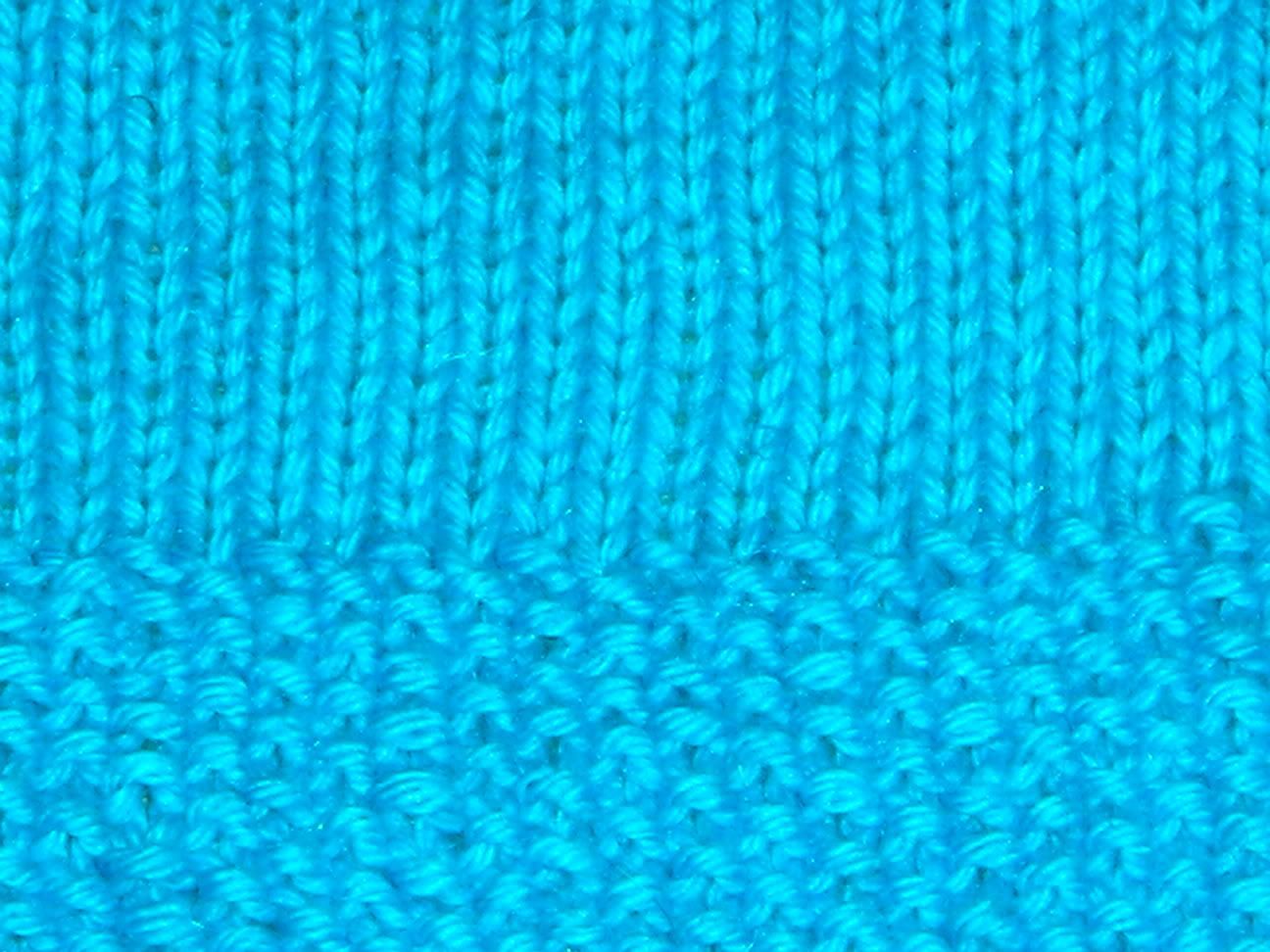 pretty the seed stitch looks and how great the color is going to look with my coloring. Yes? Anyway, the robe is good mindless knitting, but on US 5's, a robe is going to take forever. I'm okay with that.
I've picked up stitches from the bottom edge of the Iris shrug to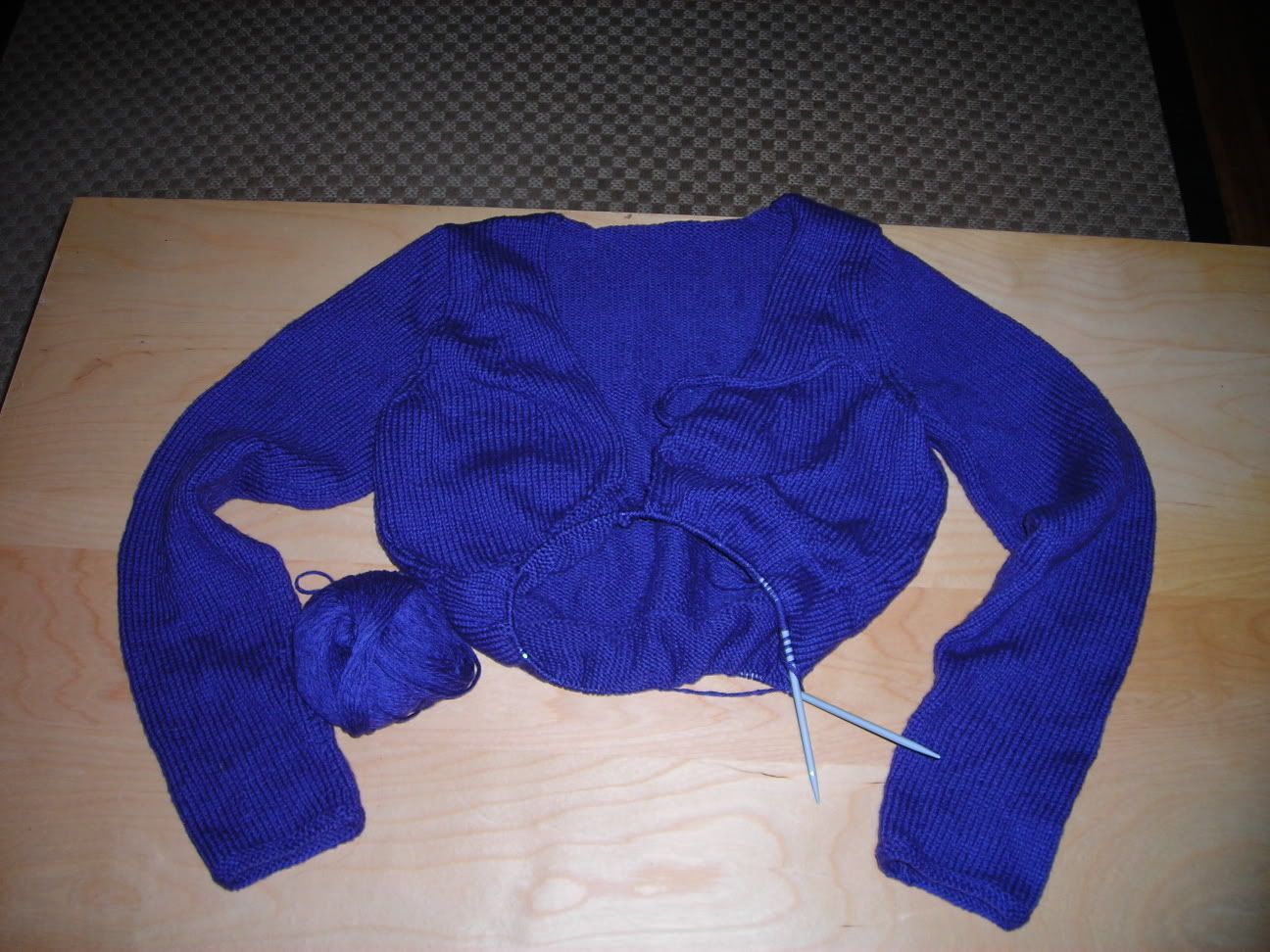 start turning it into a cardigan, length to be determined. In order to keep it from flaring strangely, I've done a couple of mirrored decreases at the front edges. I'll probably take it off the needles and try it on soon to see how/if that worked. I have enough yarn to do a full length cardigan, I think, but it might be cuter cropped. Either way, it is, again, a lot of stockinette, albeit on US 7's which is slightly faster work. And none of this stockinette is even in the round. Maybe I will go back to the lace soon. Or start a pair of Fair Isle mittens.
Last week was my first week really, really in the lab. Right now I have results from immunohistochemistry of an earlier bone specimen, two osteoblast cell lines growing, and two newer bone samples decalcifying. While I'm no closer to actually knowing anything new, it makes me feel like I'm doing something. Of course, it means that my days of reading articles on my couch with a kitty in my lap are over, but that's probably for the best.