So, first to get the knitting content out of the way. Yes, out of the way. Today there are more important things.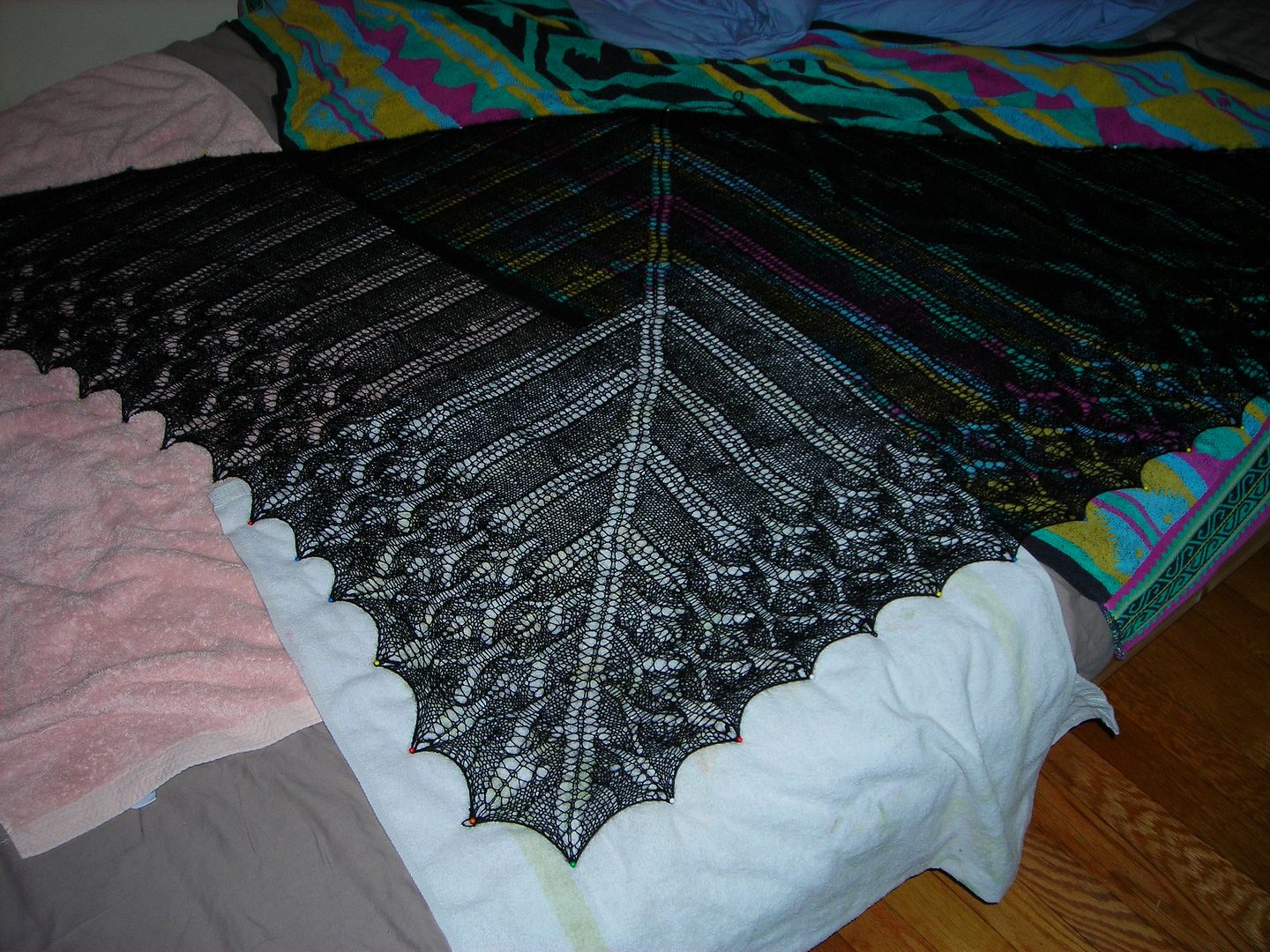 I finished blocking my
Icarus shawl
last week. It took up the whole guest bed. Although I did wear it to a wedding this weekend, I didn't take pictures. Too busy having fun. If I run across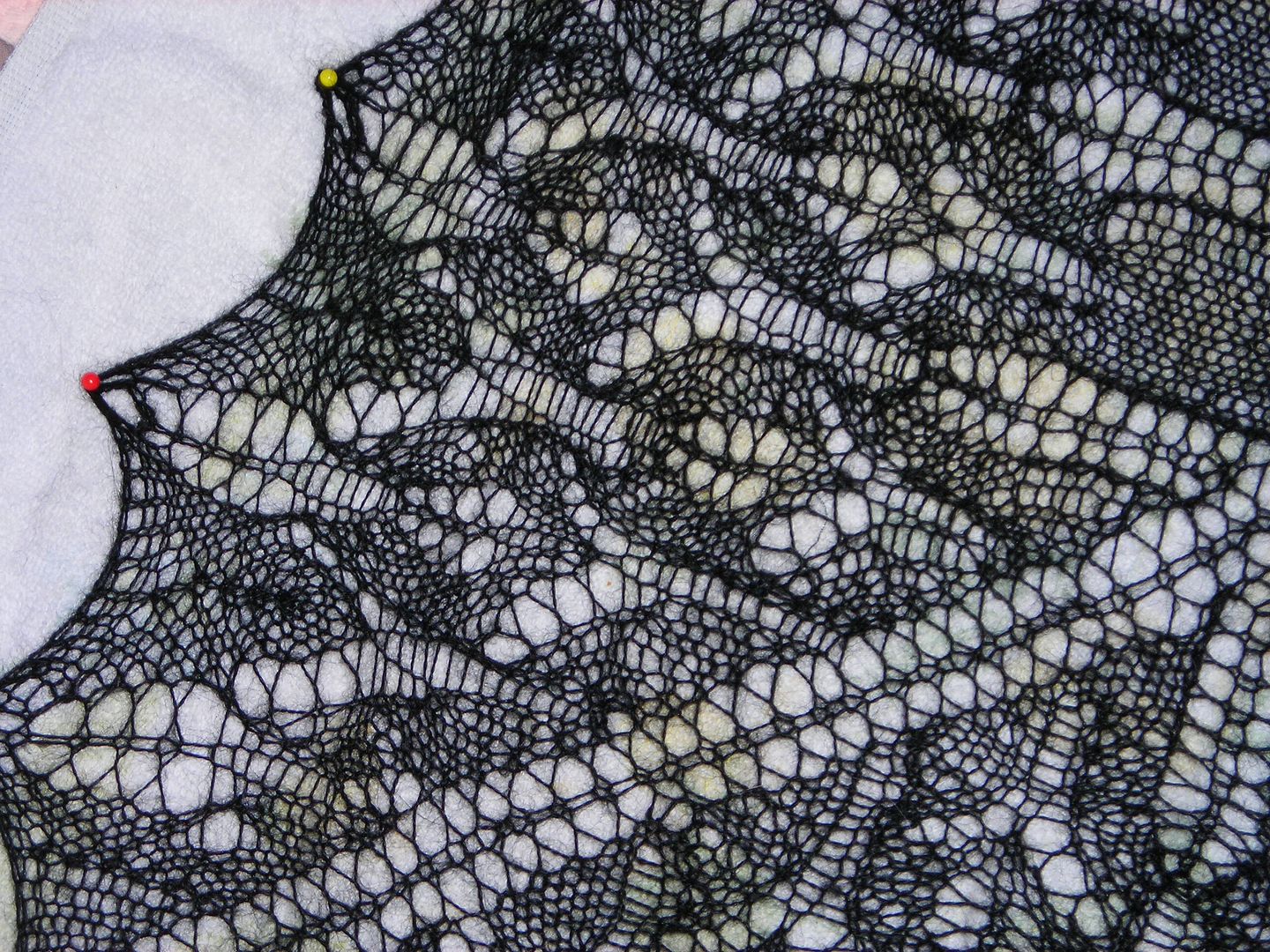 pictures that other people took, I'll link to them later. Until then, these blocking pictures will have to suffice. I really, really loved this pattern. It's simple but has enough "real" lace action at the border. At my age, I don't really rock the all over Shetland shawls yet, but this is just modern enough. The yarn is lace weight Misti Alpaca, which is soft and warm and even protected me from the bugs in Maine.
And....now for the best part of today. B and I went to the
APL
. It took two trips for a final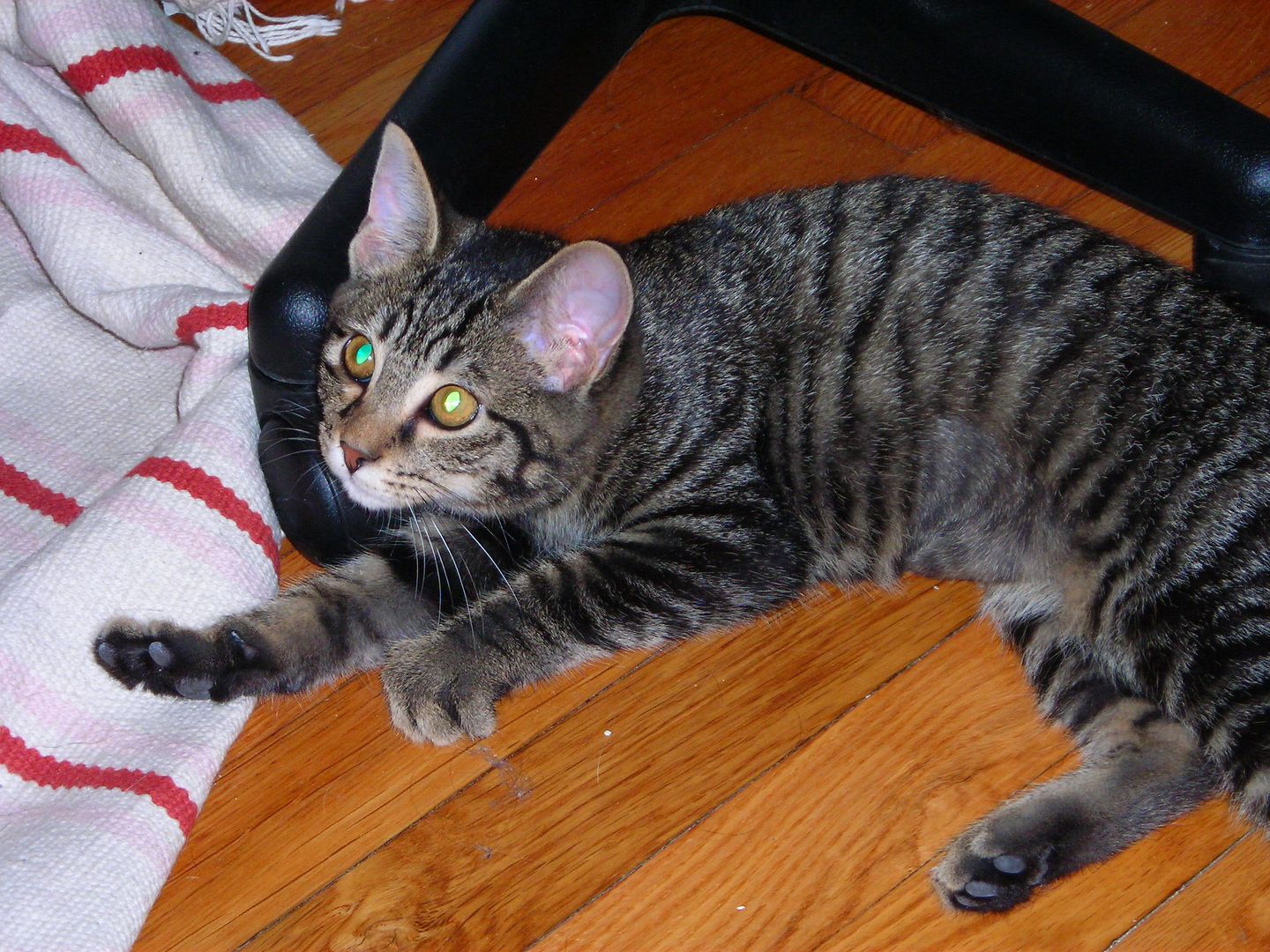 decision, but in the end we went home with a three month old kitten. Her tentative name is Biscuit, because she seems to live for making biscuits (you know, kneading with her front paws). We knew we wanted a young female cat because we already have a three year old male, and that's supposed to be the best combo as far as resolving territory disputes go. We also went with a three month old instead of a two month old since we wanted her to have a few defensive maneuvers in her arsenal when she heads off against Gany.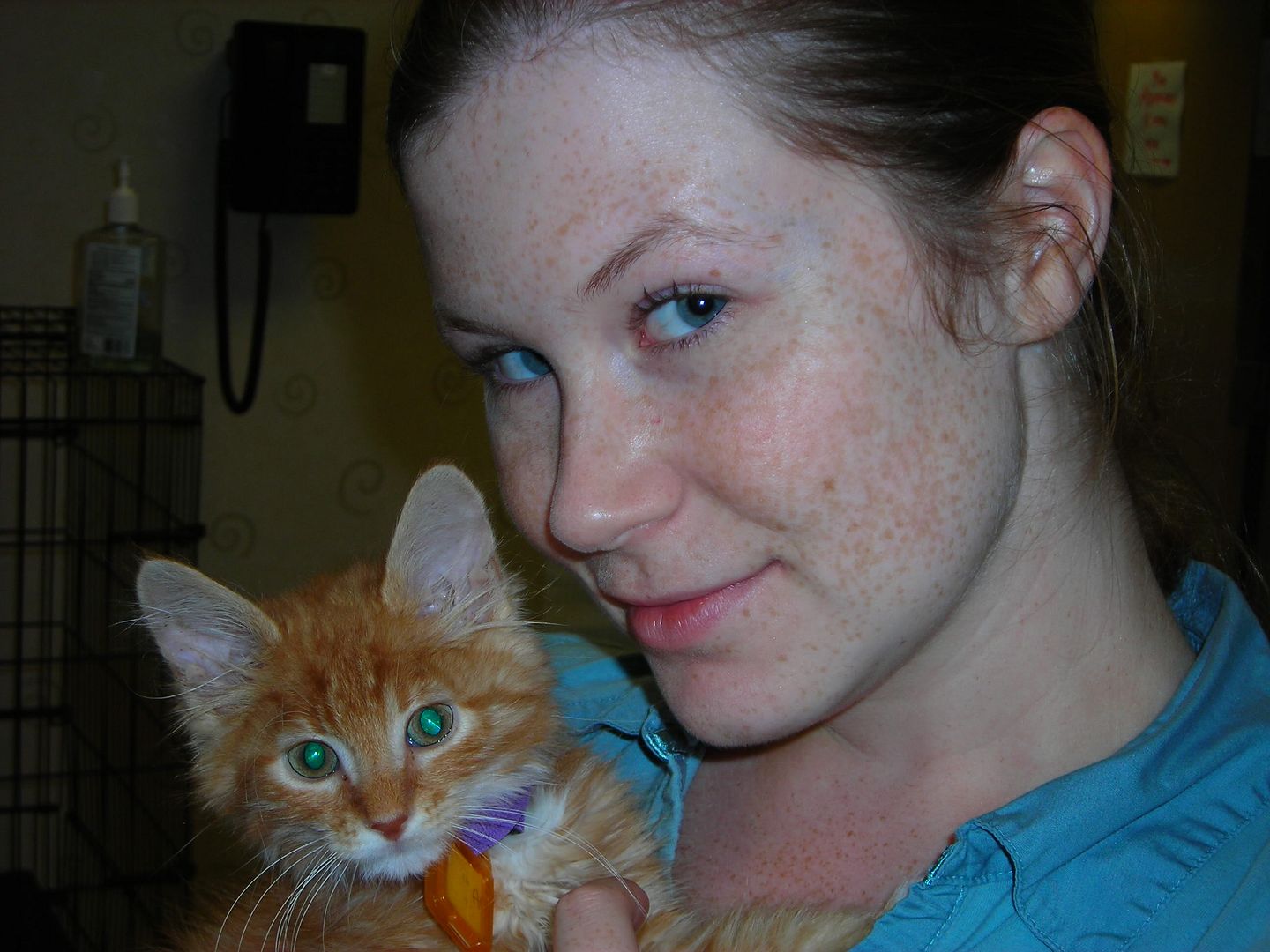 It's a good thing we had to pick a female, because it would have been impossible to pick out of all the little boy kitties. After we'd picked out Biscuit and were waiting for her to get her FELV/FIV test, we went and played with the guys we knew we couldn't take home. I found a little orange dude who licked my nose and posed for the camera. I found a little orange guy who licked my nose and made me want to take him home. But I was strong.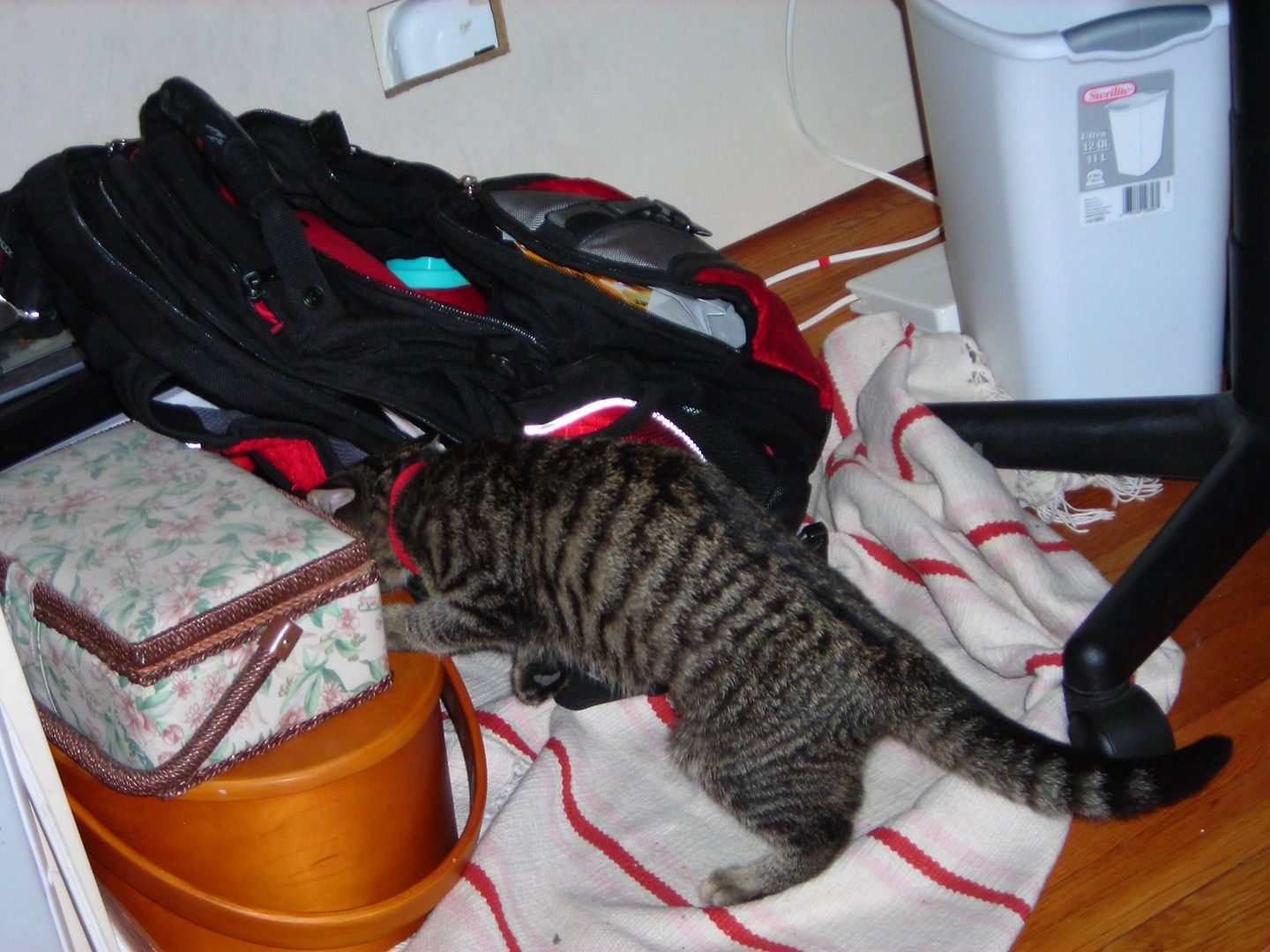 Right now, she's confined to the office while Ganymede gets used to her scent in the house. He's a little skittish and on guard already. We'll slowly introduce them to each other over the next week or two. She's spending a lot of time playing under the bed with her new toys. As she gets used to her surroundings, she'll probably become easier to photograph. She's learning to climb, and soon she'll be sitting in the windows like Gany, looking for birds and chipmunks.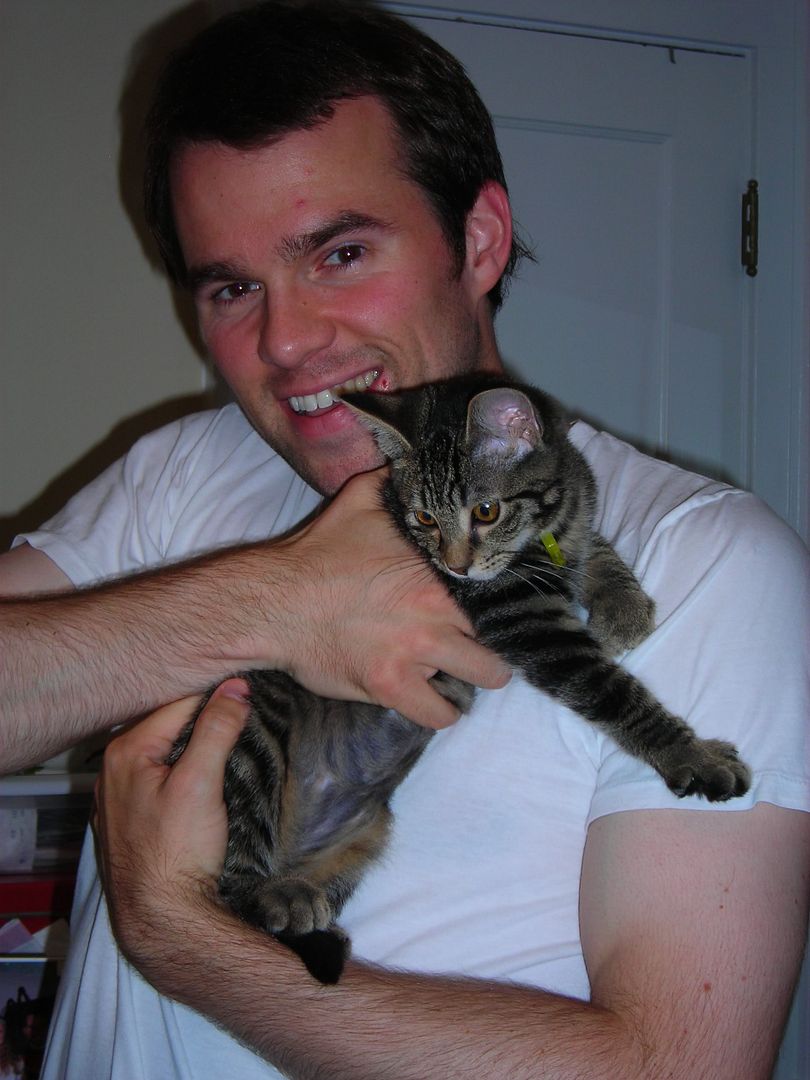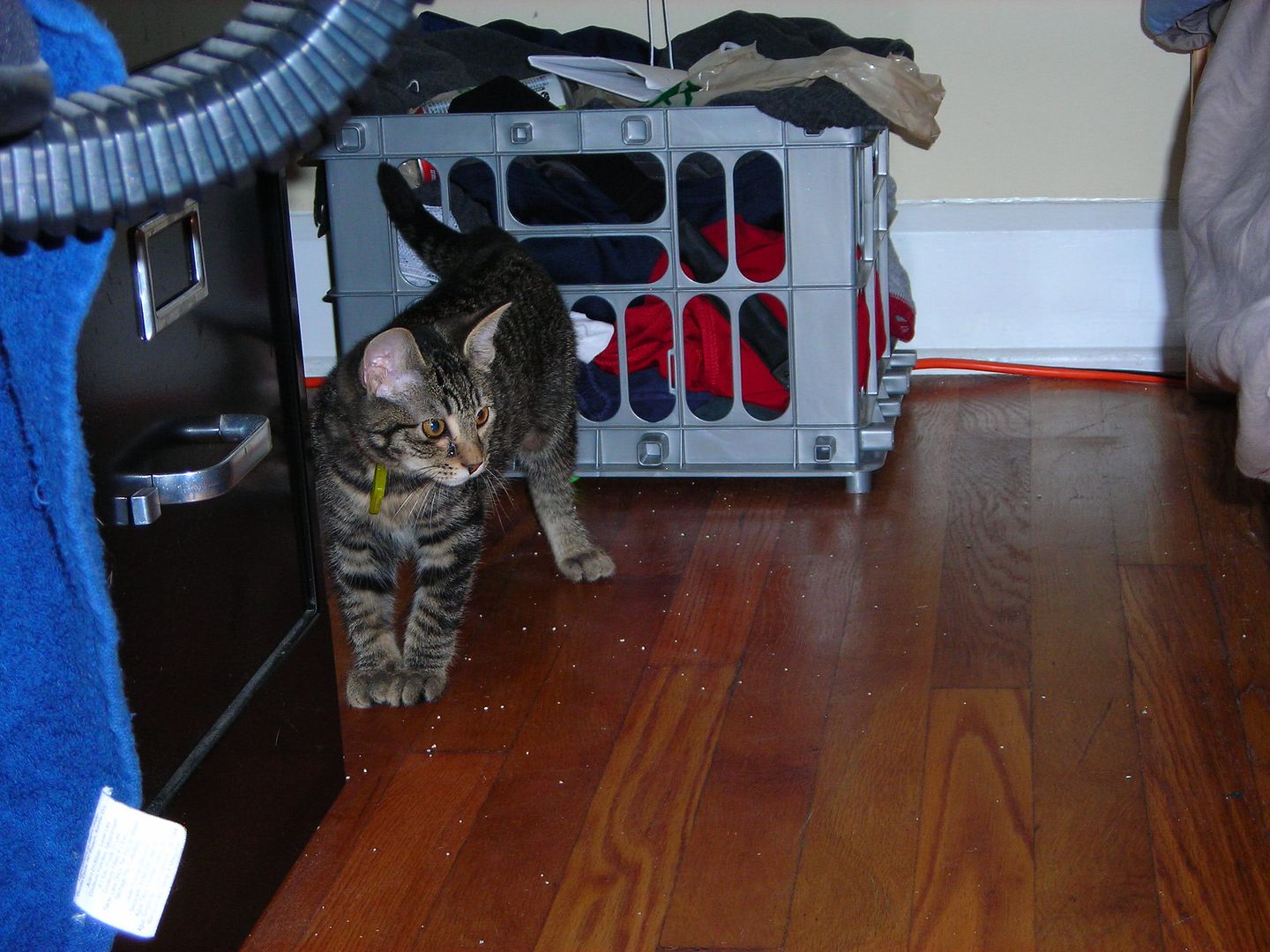 And maybe someday I'll have a picture of her and Gany cuddled together.
Note: Biscuit sleeps in her kitty pi! Hooray!!