Yesterday I turned 25. That's right, I now have a quarter-century of life experience under my belt. Honestly, I wasn't getting so hyped up about the whole thing. It was on a Wednesday this year, so I wasn't planning on doing all that much. Last Friday I want to
Bar Cento
with some friends and ate Belgian fries with three varieties of house made mayonnaise. But it didn't really feel like a Birthday; it felt like a bar with friends, which is fun but not Birthday.
Tuesday I asked B if we were doing anything on Wednesday (my birthday). He just smiled and said, "Yes," then went back to his Emergency Medicine textbook. Hmmm.... Something was up.
We had a class meeting yesterday where they told us all of the ins and outs of applying to residency. Some of us are neurotic and already knew the details, but I went anyway. B was a no-show. He left me a voice-mail saying something about "being stuck in traffic."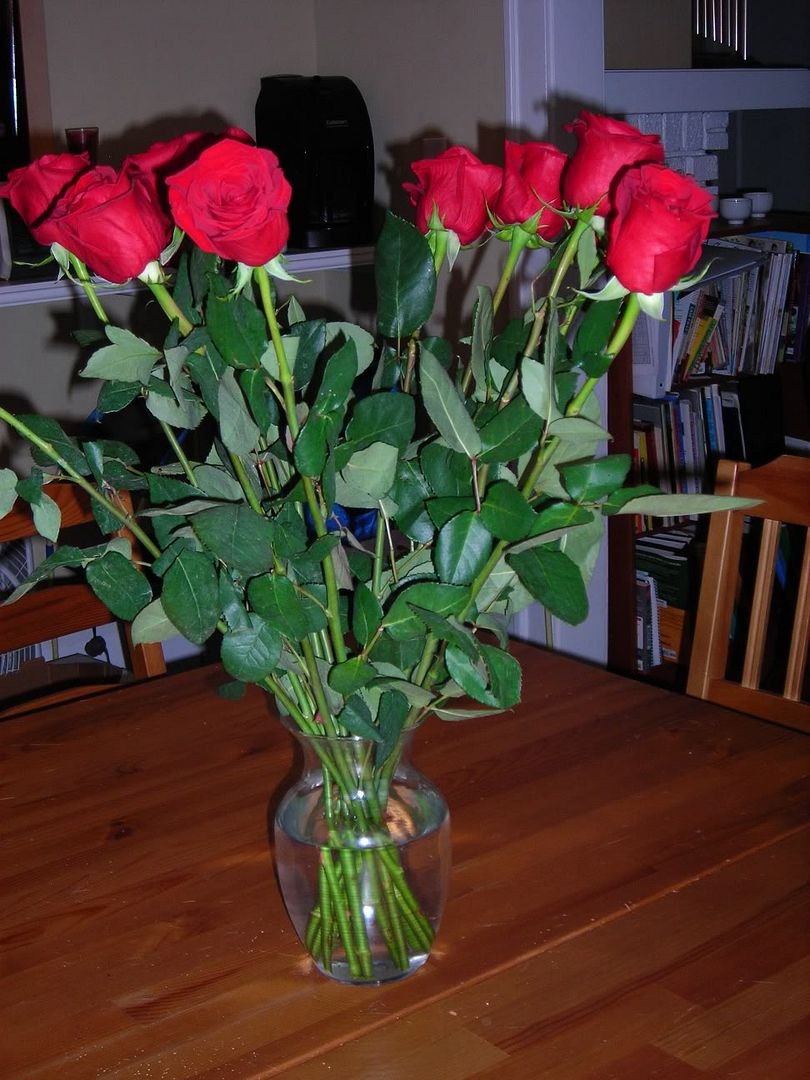 When I got home, I came home to this. The kitties like roses. Gan likes to chew on the leaves and then puke them up. Biscuit likes to stand on her back legs and smell the roses. Pretty freaking adorable.
Also, this. 25 balloons. The kitties thought this was excellent. We didn't manage to get any kitty-balloon action shots, but trust me. They like the balloons.
(I also like balloons and roses, but my enjoyment was less gustatory and more visual.)
See the little bags in the balloons? There are things in those bags. Birthday present type things. And in the third bag there was a note that said something about "anticipation" and "happening right now." And there was B down on one knee. In about half a second, my brain said, "Oh! That's a ring! The ring you will wear for the rest of your life. Wow. Wait, this is the part where you say, 'yes.'" And then my mouth said, "Yes," and then my hand looked like this.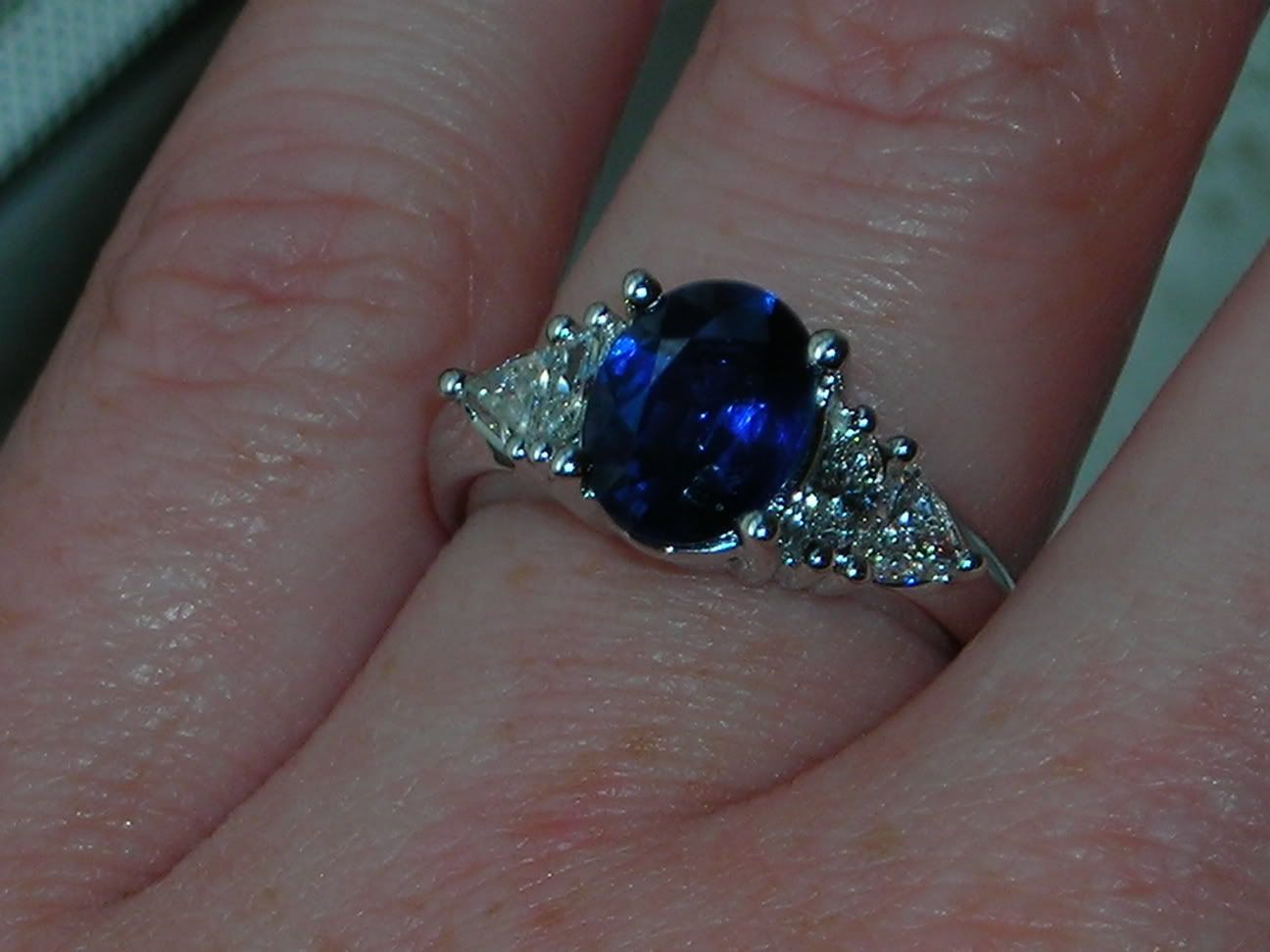 So, yes. In the end, I'd say that birthday pretty much rocks the socks off of any other birthday.