So, I have this camera. And I use it to take pictures. And then those pictures sit on the camera for months on end and never make it to the blog. Oops. So, I've decided that my resolution this year is to work on actually making the transition from camera to blog.
Like so.
Here is the seasonal knitting. I finished the
Anemoi
mittens in Midway airport (you know...thus running out of knitting for that trip). They aren't blocked in this shot, and they probably never will be. Because I am always wearing them. The corrugated rib on the wrists is really too tight, but I can squeeze them on. And I love the colors.
Here is an FO from about a year ago, the
After-Dark Robe.
It was too tight in the shoulders for me, so I never wore it. Handknits are meant to be worn, so I gave it to my 17 year old cousin this Chrismas (also earrings and an iTunes gift card). She's adorable in it.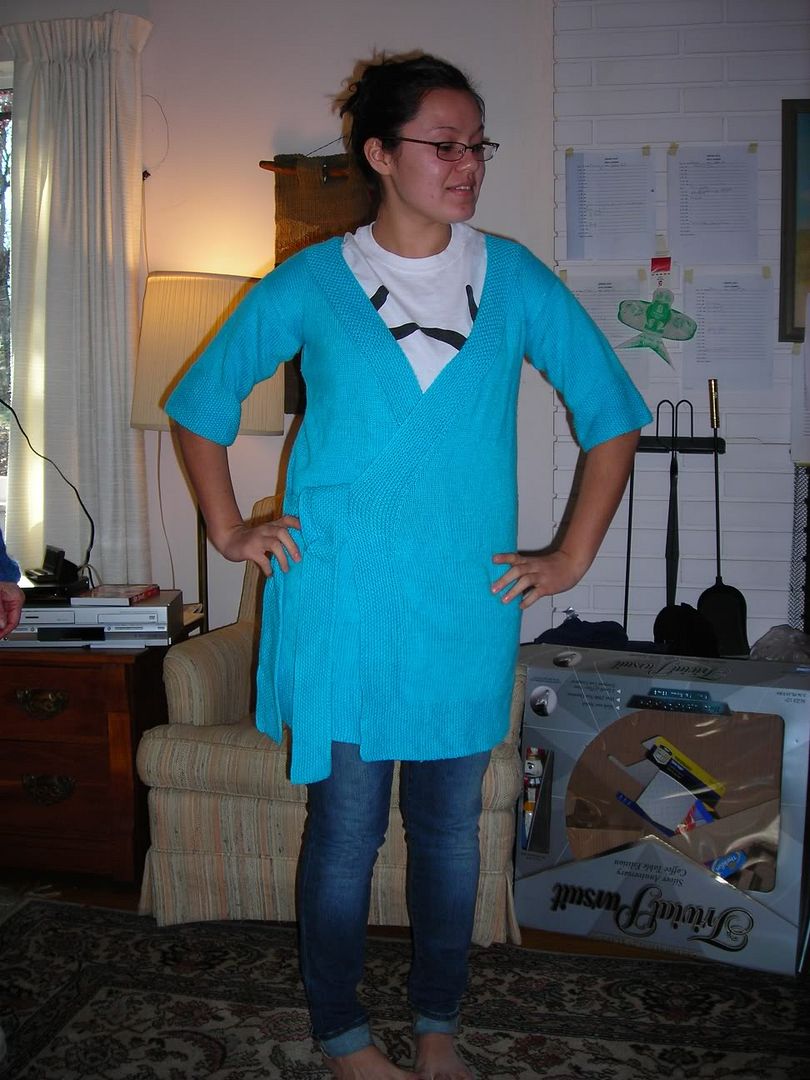 I didn't knit this one, Jenny did. Mom knit Dad a color work pirate hat, so Jenny knit him this matching scarf. He's the most stylish computer guy ever.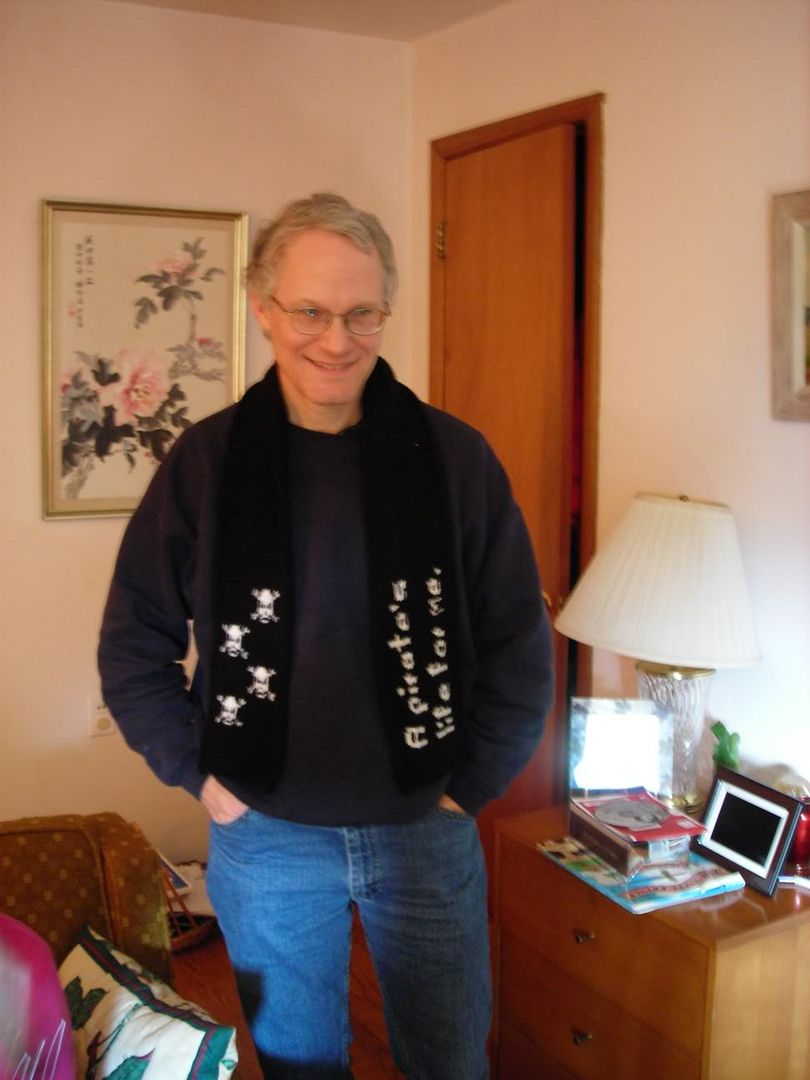 Fastest sweater ever! I heart US 13s! Except, I really don't. They hurt my hands. My friend Laura had this yarn made for me in Montreal. You pick these individual plies to put together to make one multi-color yarn. She knows my colors. This is the only pattern that was close to guage with this yarn, so
Cherie Amour
it is. It's wearable, but it's not my all time favorite fit. I feel like it flattens the chest and widens the waist. But the color is good.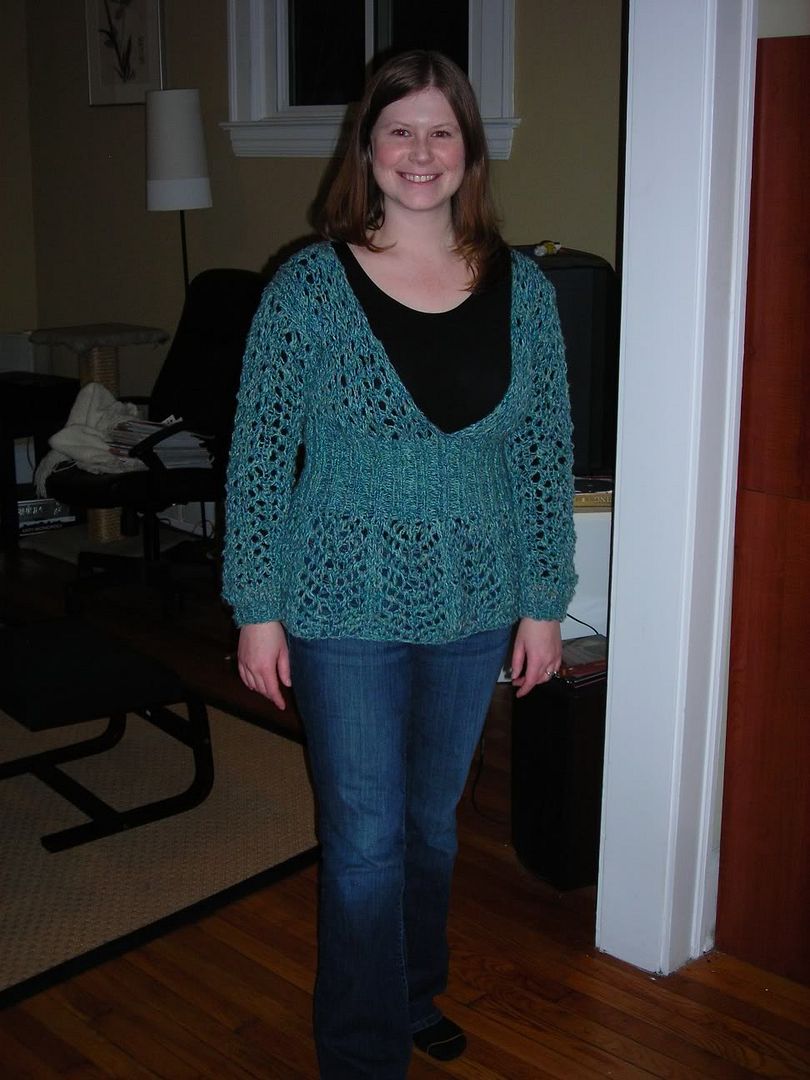 And, lastly, Brandon's neck warmer. He picked out the yarn himself, Plymouth Alpaca...mmmmm... The pattern was made up as I knit.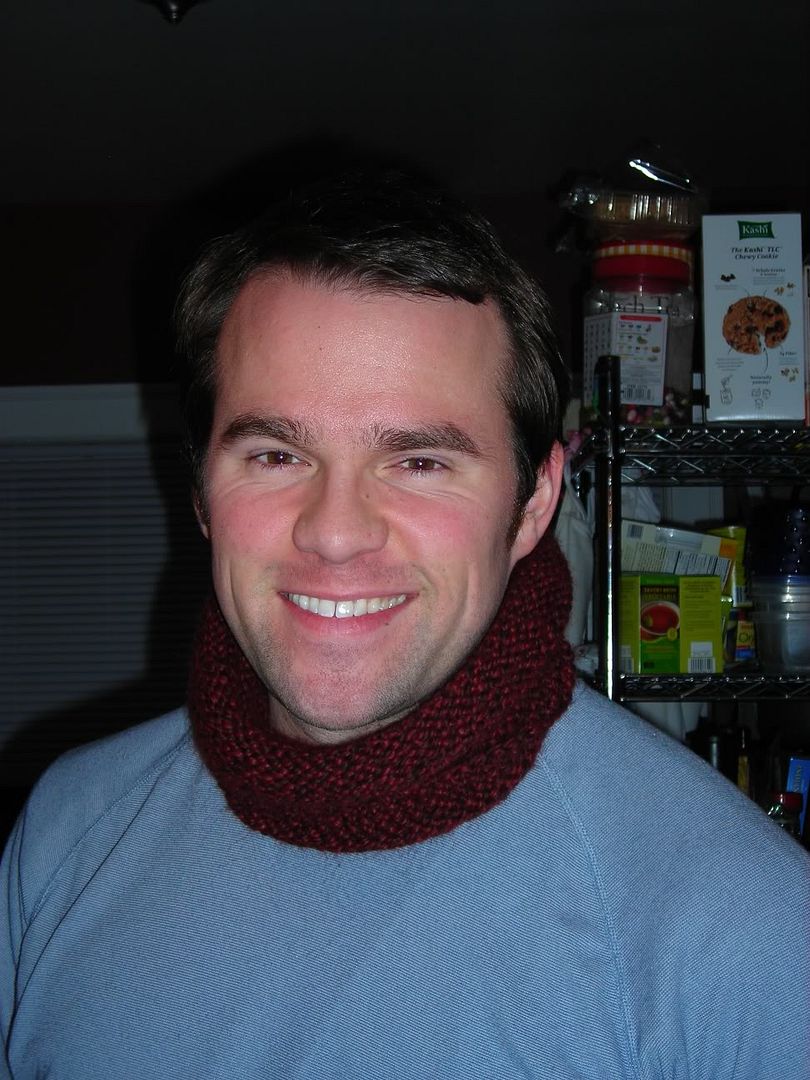 That's all for now. I've still got at least two FOs that need photographing, three that need felting or buttons or something, and one project on the needles. Not too bad.