Apparently, it was time to snow. And snow it did. About a foot and a half. It took me an hour to drive 2 miles to my dental appointment yesterday. And then, when I drove home, I got stuck trying to turn around in a neighbor's driveway. Brilliant.

After an hour of shoveling my car out, a man drove by and asked if I wanted him to snow blow my driveway for $40. Okay, yeah, $40 is a lot. But...it honestly would have taken maybe 6 hours to shovel my driveway, and the thought of that made me want to cry. So I paid the man. And it was sooooo worth it. Also, when he gave me his card, it became very clear that he was newly unemployed. So I felt good about it.
Here's Brandon taking a sledge hammer to the layer of ice under the snow post-snow blowing. See the area to the right? It's a ditch. It's FULL of snow. A lot of snow.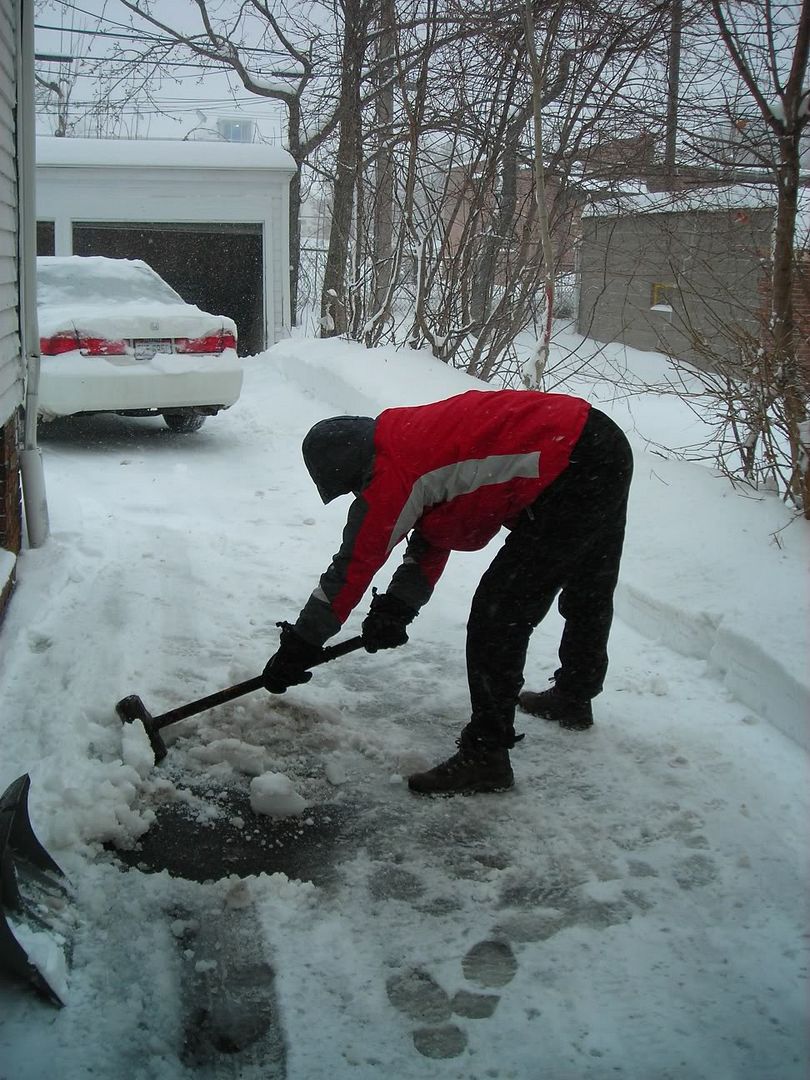 Also, knitting! The Tangled Yoke is on hold while I wait for a US 0 circular to arrive from KnitPicks. In the meantime, I made
Pecan Pie
from Knitty.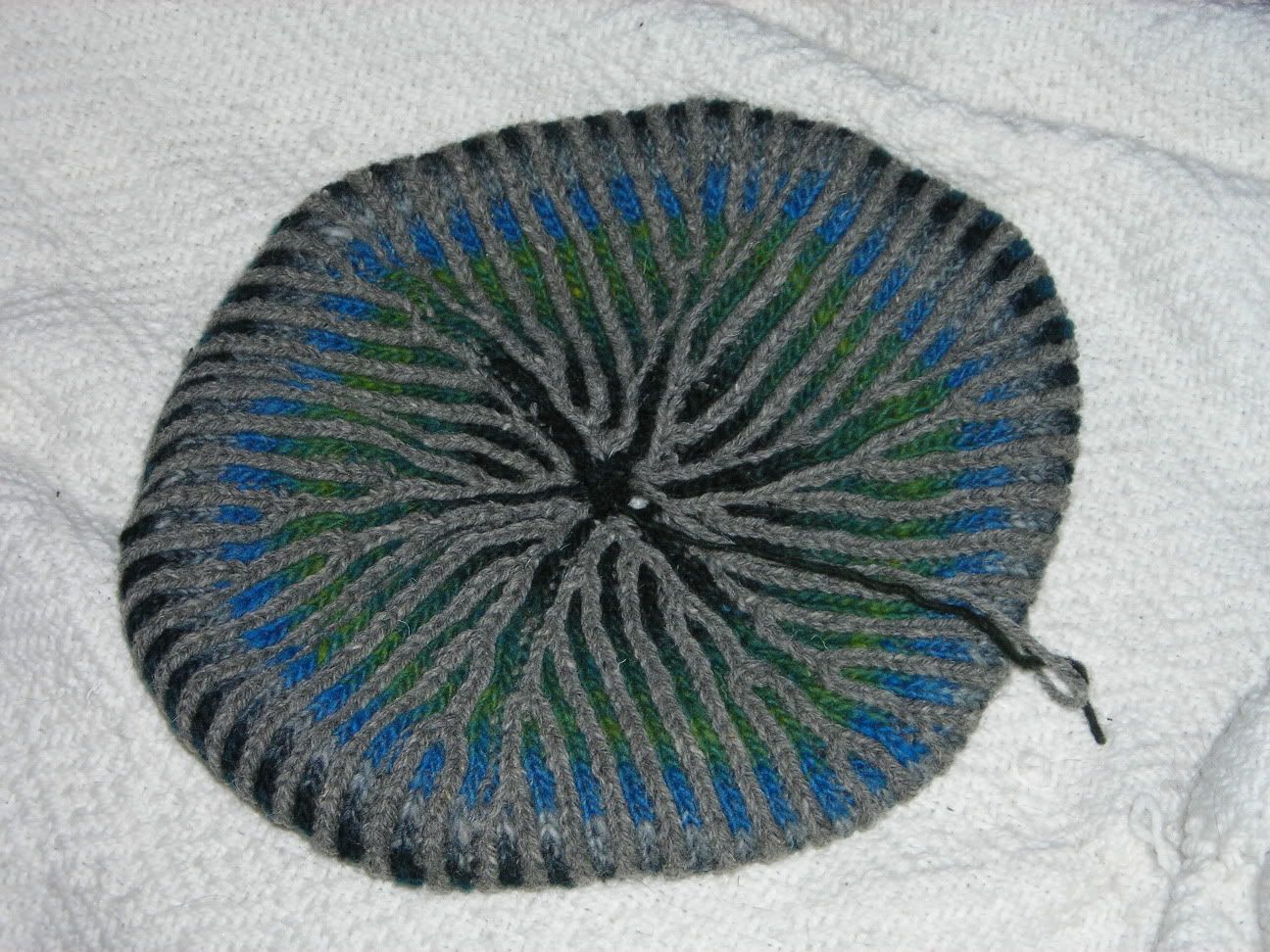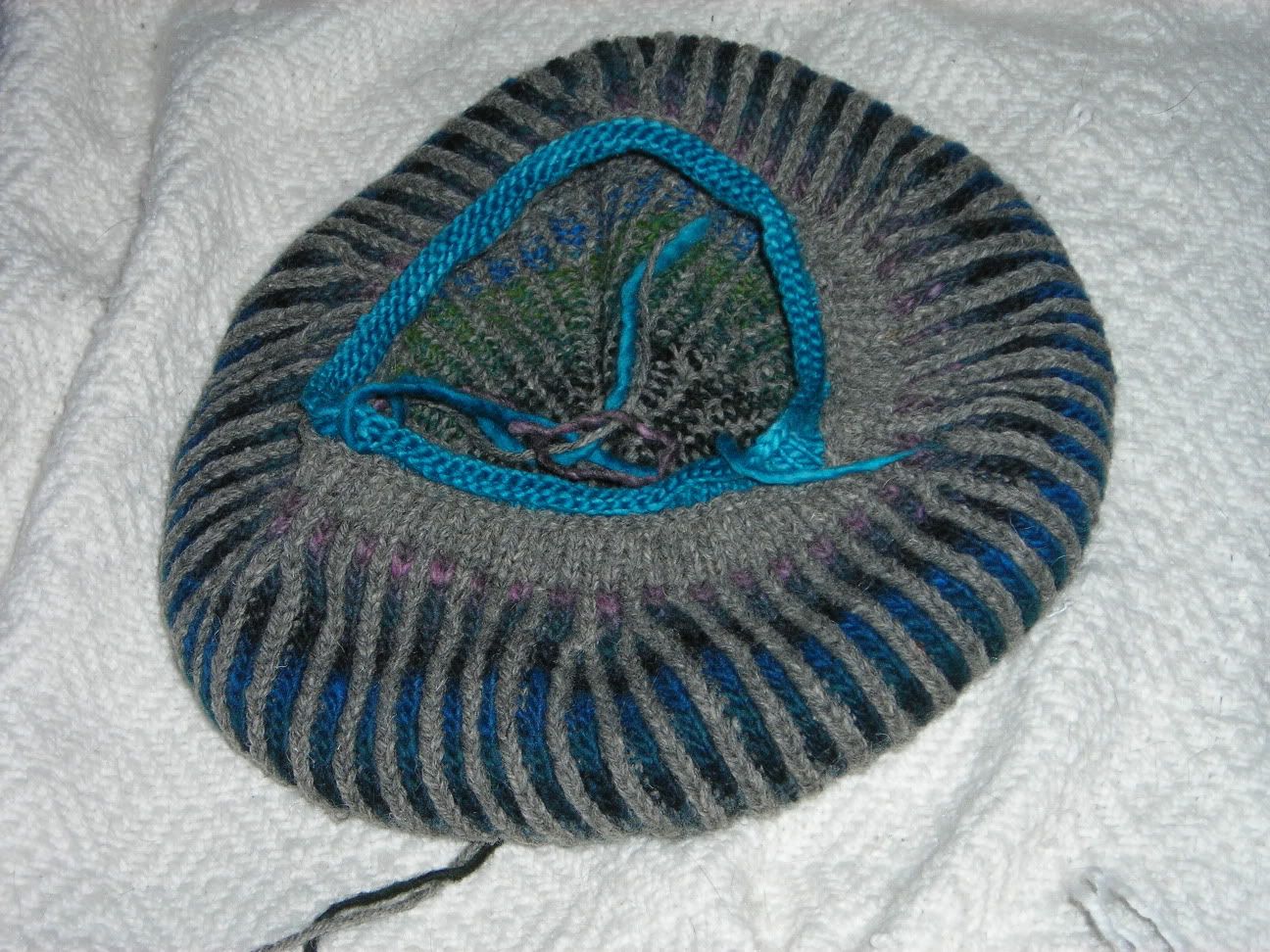 The little teal bit at the bottom edge is a hem I knit out of Malabrigo so that I have soft yarn against my skin instead of Noro or whatever that gray yarn is (I don't remember - bought it freshman year of college). Also, on Ravelry, the edge looked like it curled a lot, and I didn't like that. I still have to sew in the ends and block it something fierce. But I like it! It's my first adventure in Noro and my first beret/tam.
Also, don't ask me how much ricotta I've eaten in the past few days...it's too embarrassing. I blame Costco.