There is a yarn store in Cleveland Heights that I hate. It is full of fluffy, expensive, impractical yarn for rich people to make ugly scarves with. Nothing is priced, so you have to go ask a salesperson to look up the price for you whenever you are interested in something. Inevitably, it's a little more expensive than you'd like, but you suck it up and decide to buy, say, 5 skeins for that shawl/sweater/whatever you've been thinking about. However, they do not actually own more than 2 skeins in any given color. Because they only expect people to make scarves. Or maybe hats. And they're rude the whole time you're there, because you want to knit a sweater, shawl, pair of socks even, and you are not made of money. I always leave unhappy and frazzled.
For a while, because of this store, I've been buying yarn online. KnitPicks and I are friends. Recently, a yarn store moved to within 3/4 mile of where I live (Susan Yarns at the corner of Taylor and Cedar).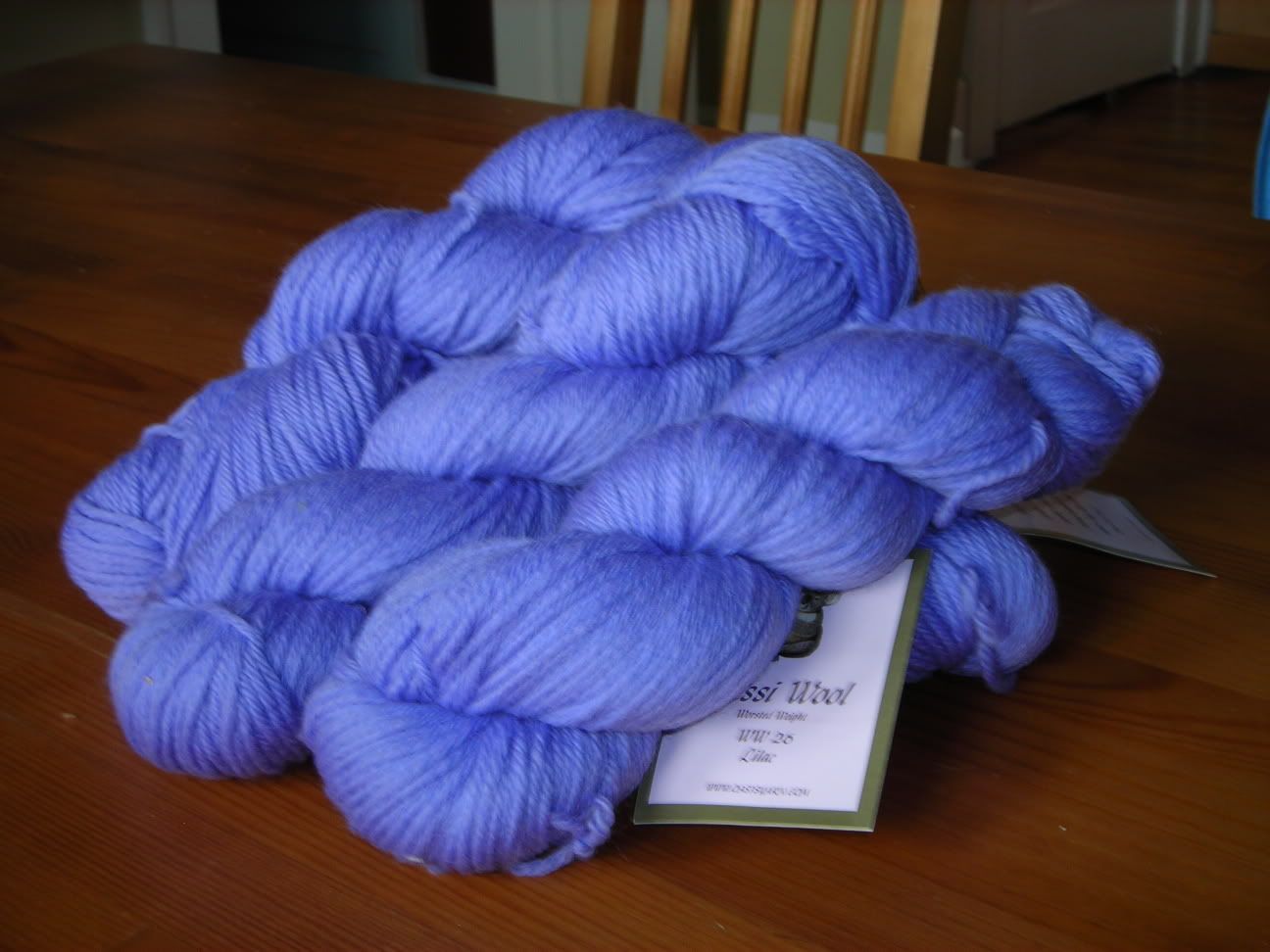 It had been in a smaller location before, slightly further away. Yesterday, I walked down to the new location, partially for the exercise and partially to pick up new 4s so I could continue the robe. I walked in and it was calm. The Australian owner was available, but he wasn't pushing you. The stock isn't extensive, but about 60% of it is Aussi Wool in different weights and tons of colors. And they have more than 2 skeins of each color. They also have a good selection of lace hand-dye that is gorgeous. There's an obligatory box or two of fluffy scarf yarn, but you can tell that this store's bread and butter is basic, beautiful, reasonably priced workhorse yarn.
In part because I was feeling lonely what with B out of town, and in part because I wanted to reward this store that didn't make me crazy, I bought yarn. I bought 400 g of worsted weight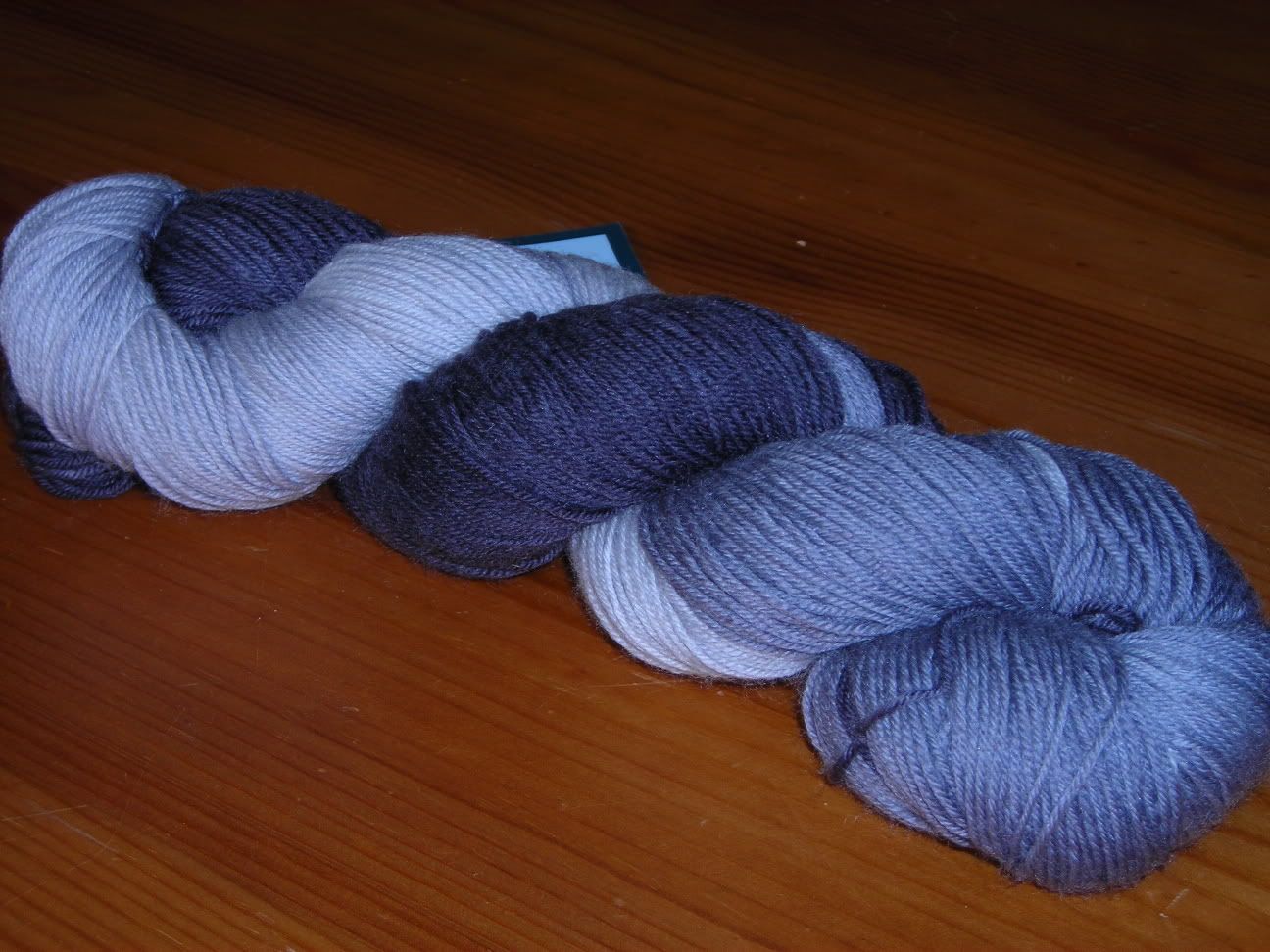 periwinkle wool. It might be for Nora Gaughan's Twisty Turns shawl but who knows. Also, I bought 100 g of superwash merino sock yarn in a variegated gray color weight. Typically, I like my socks to be one color, but the softness of the gray appealed to me. Also, it has a little bit of nylon in it to make it more durable.
And, yes, I bought needles. Although I'm more excited to finish the Leavened Raglan (I'm on the sleeve decreases), I cast on the left front of the robe and knit two rows to be fair. At least now I have the materials, even if I don't have the focus.